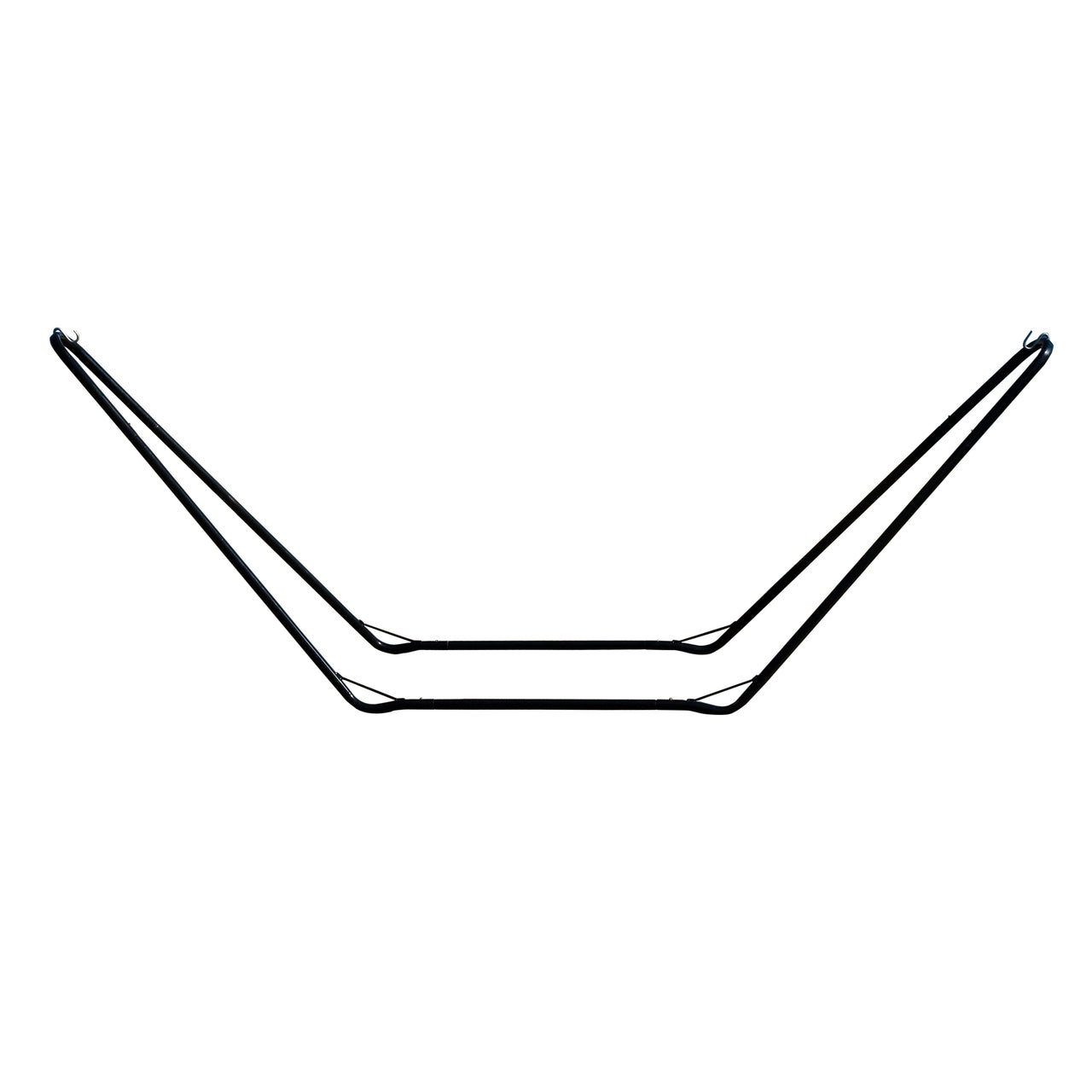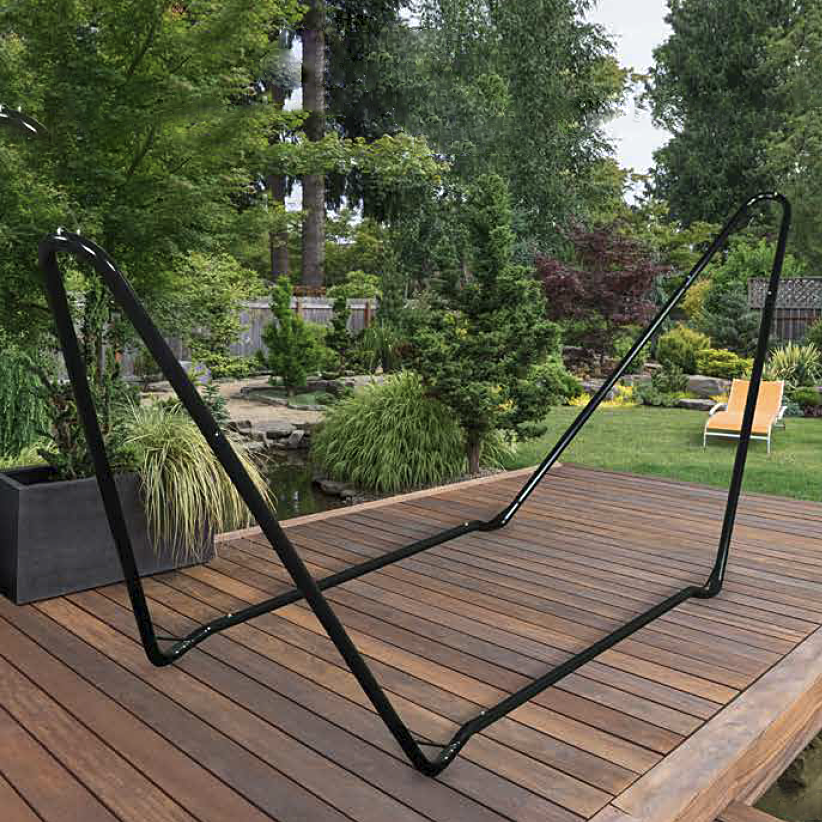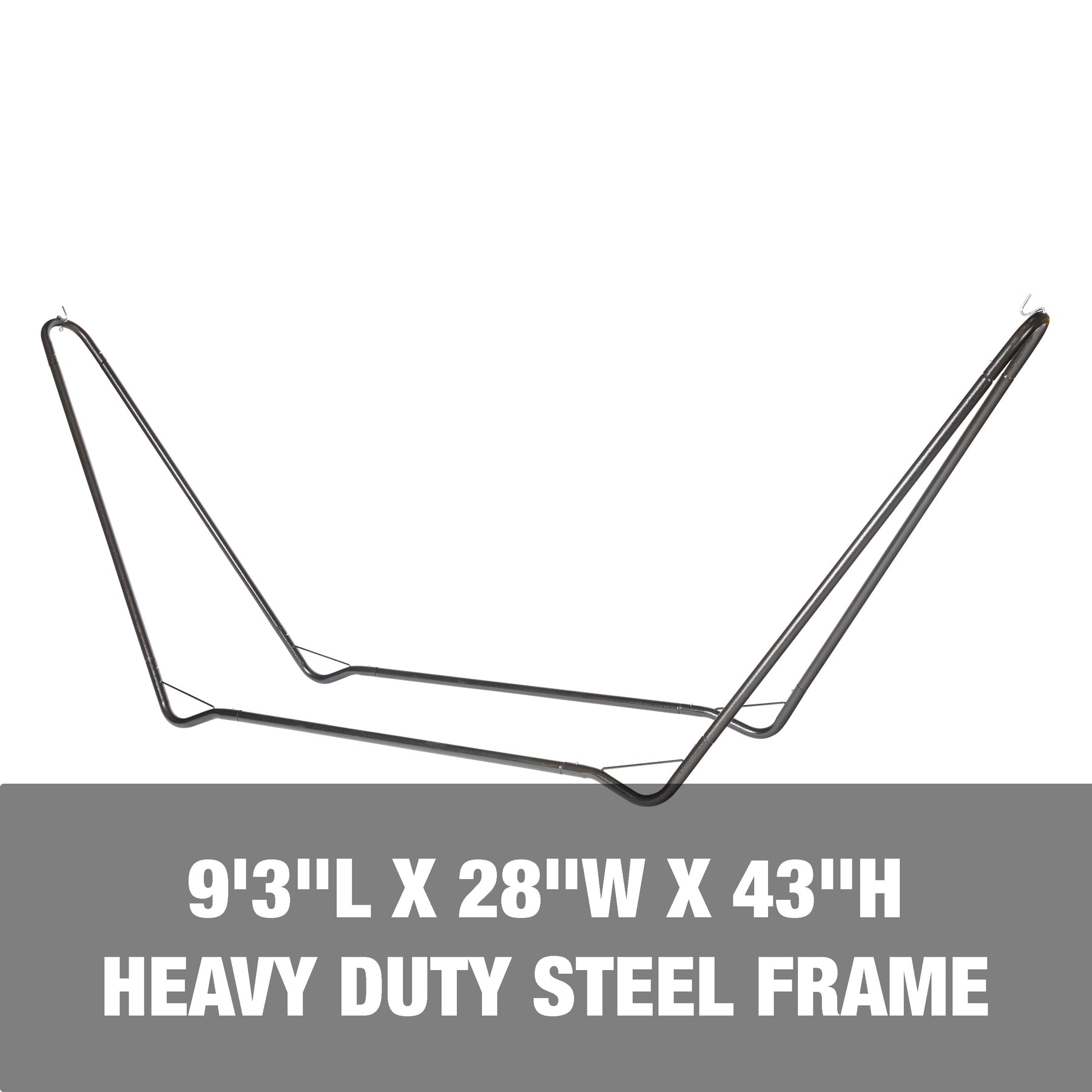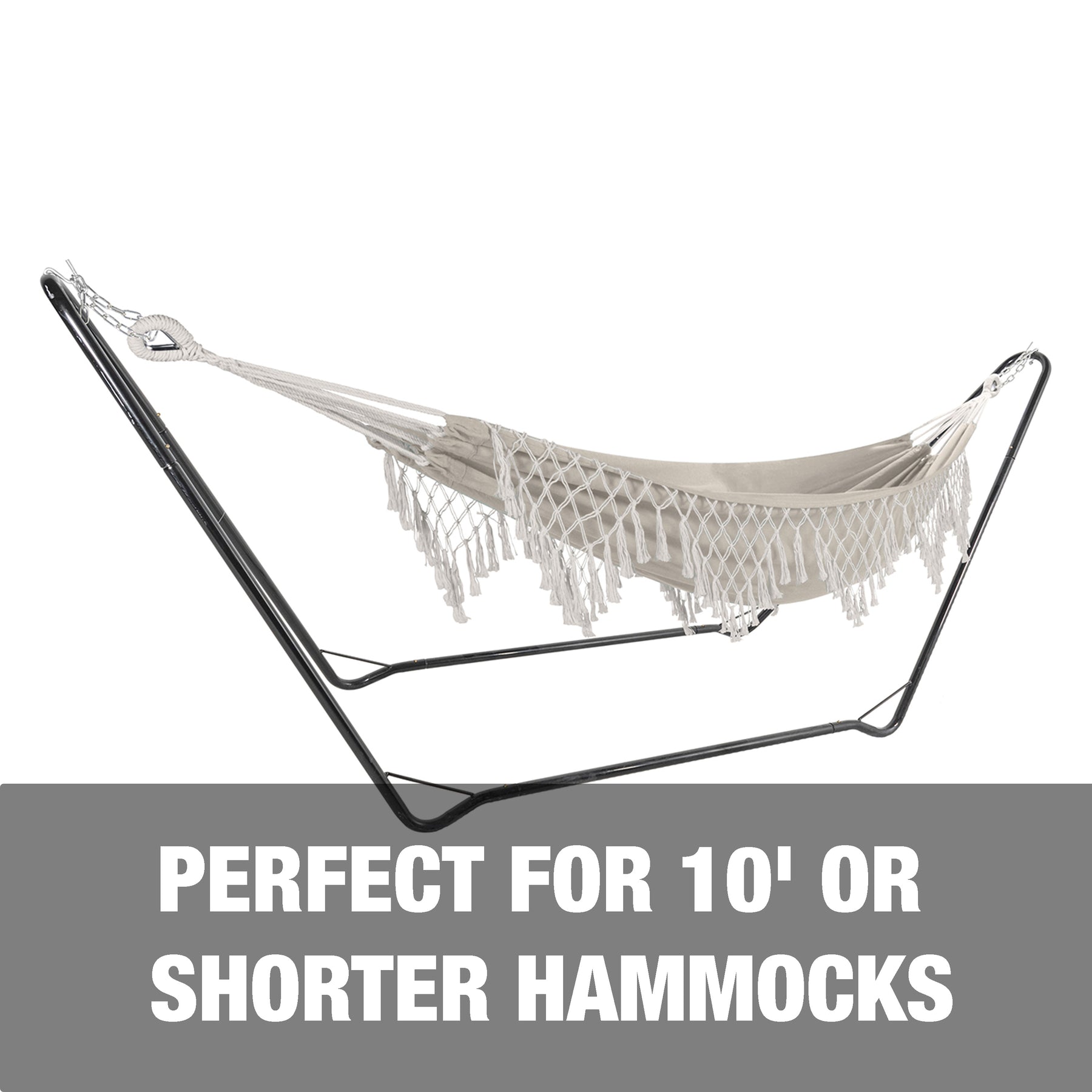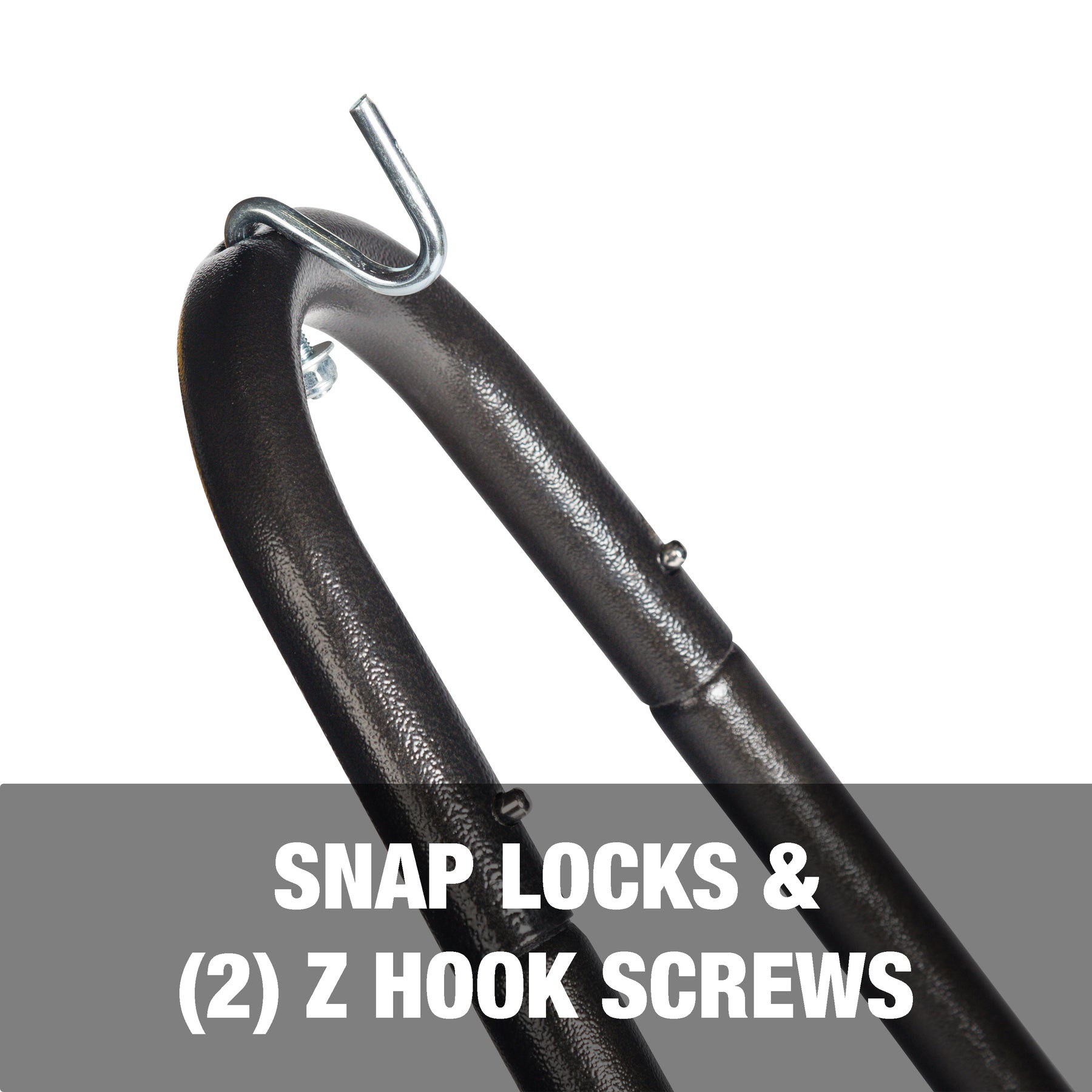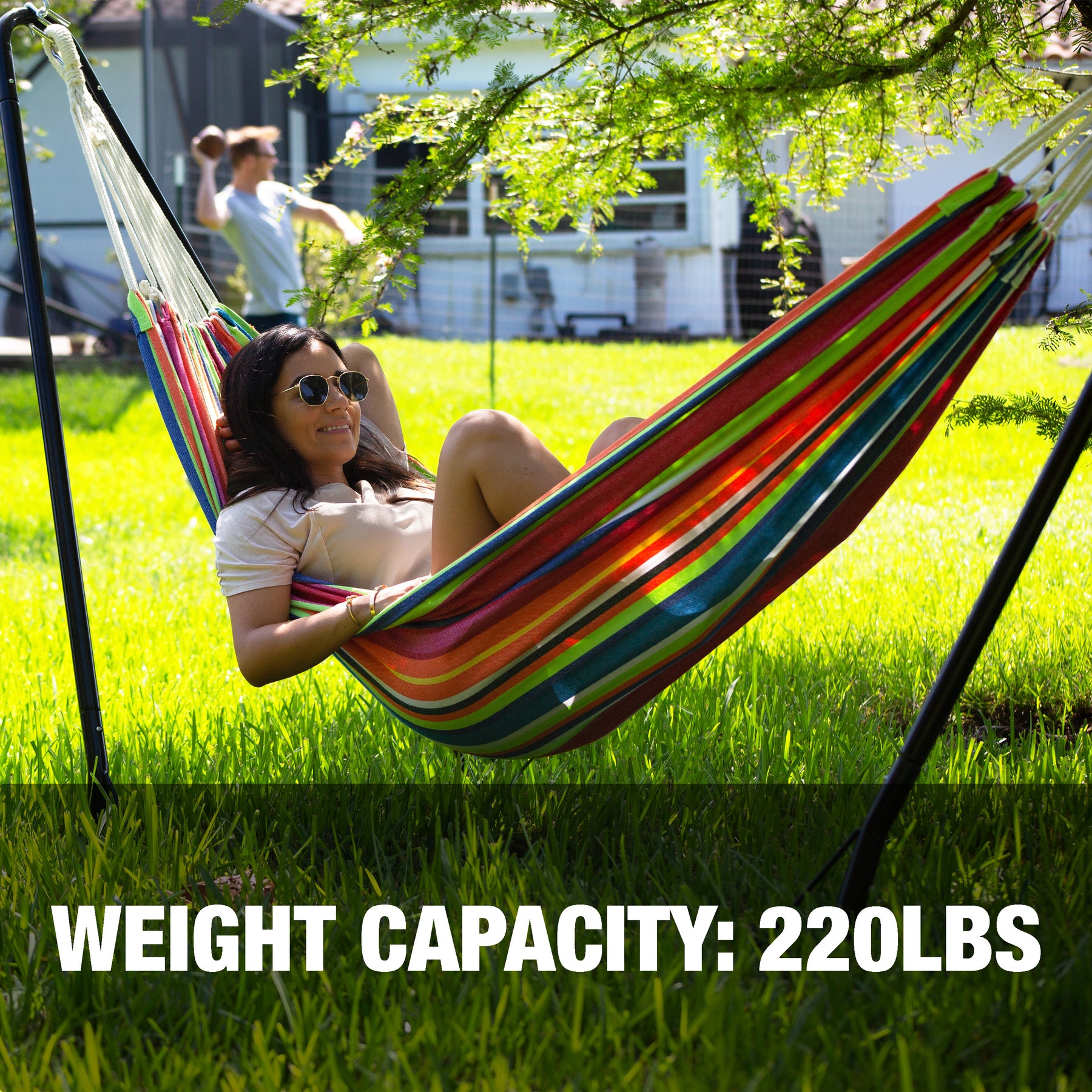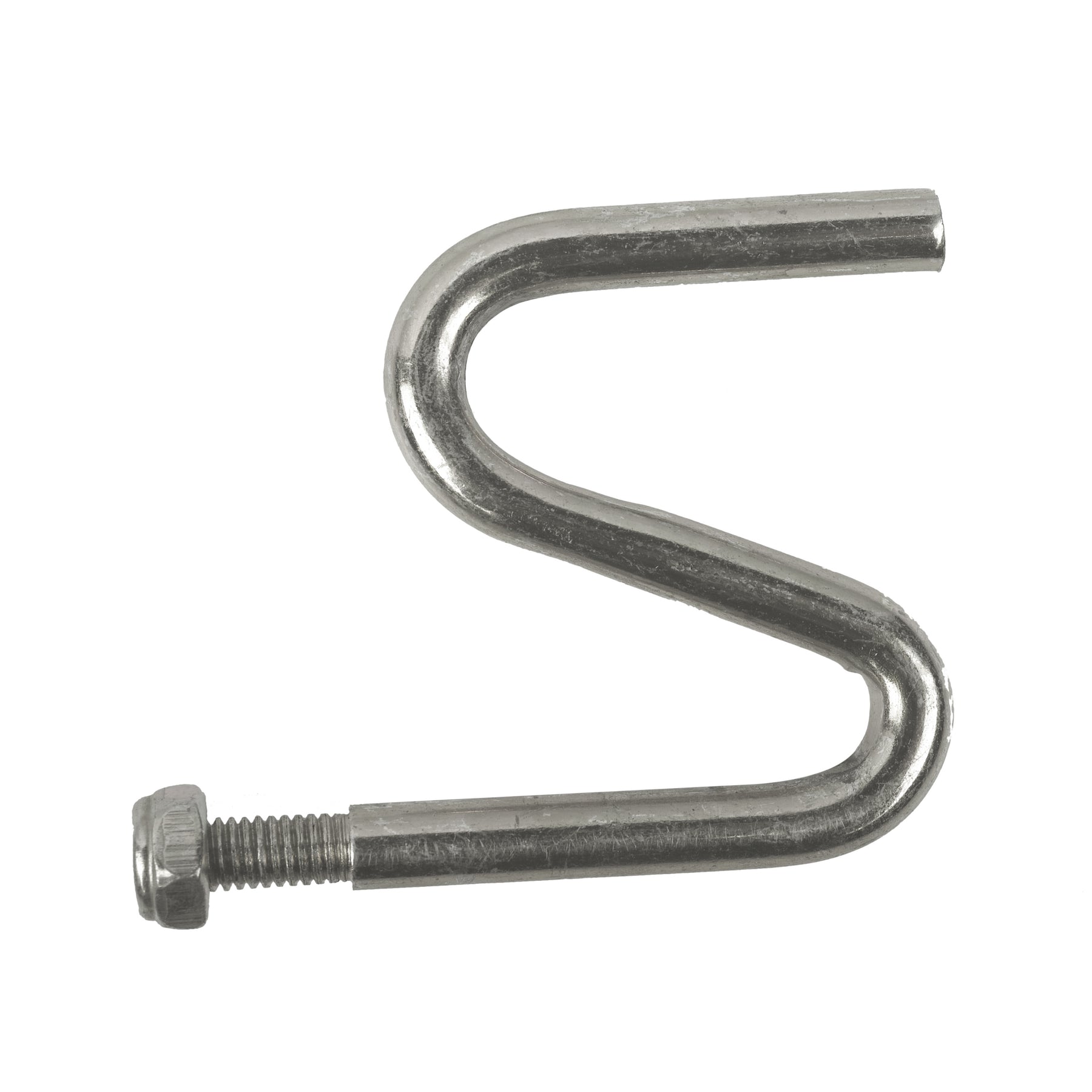 Hammock Stand w/ Hanging Hooks | 10-Foot | Fits Hammocks 10-Foot or Shorter | Weather & Rust Resistant | 220 Lb. Capacity
CONVENIENT: All it takes is a simple Z hook and the easy to take with you stand to have the Bliss experience wherever you please
EXTRA DURABILITY: Made of heavy-duty steel with a powder coated finish for extra weather resistance
FIT: Designed for hammocks with an overall length of 10 feet or shorter (end loop to end loop). It accommodates a multitude of our hammocks with or without spreader bars.
EASY ASSEMBLY: Snap locks on the end of each tube allows for easy assembly. (2) Z Hook screws with nuts included to anchor your hammock to the heavy-duty stand.
DIMENSIONS: Fully Assembled: 9'8" L x 28.35" W x 43.3" H Weight Capacity: 220 lbs.
Made for hammocks with an overall length of 10ft or less, this steel stand is easy to assemble and has snap pipe connections so everything stays in place. This convenient stand allows you to hang many different Bliss Hammocks® products all with a simple Z hook. Take this easy to take apart stand wherever you'd like and have the relaxing sensation of a hammock anywhere.  Powder coated steel and coated hardware helps protect from excessive weathering. Weight capacity of 220 pounds and has a one-year warranty. A must have with any of your Bliss Hammocks products... Find Your Bliss®
Click to Download Instructions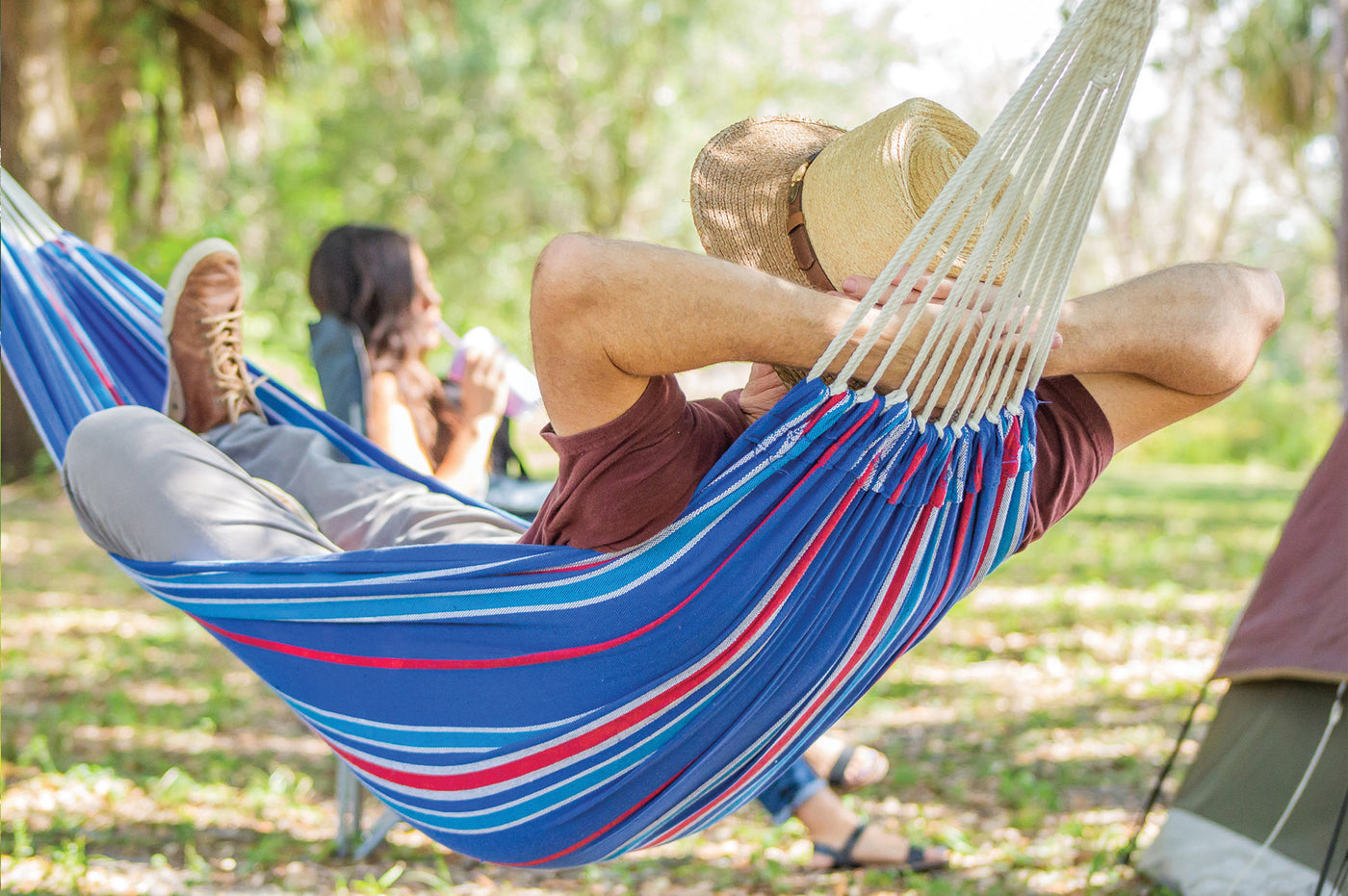 FIND YOUR BLISS
We are a culture built on moving fast. I started Bliss
Hammocks® as a way to force moments of pause and have a better quality of life.
A Bliss Hammocks® product is a small piece of comfort and a portable way to
appreciate the work we do and the quality in life we build. - Victor Sabbagh