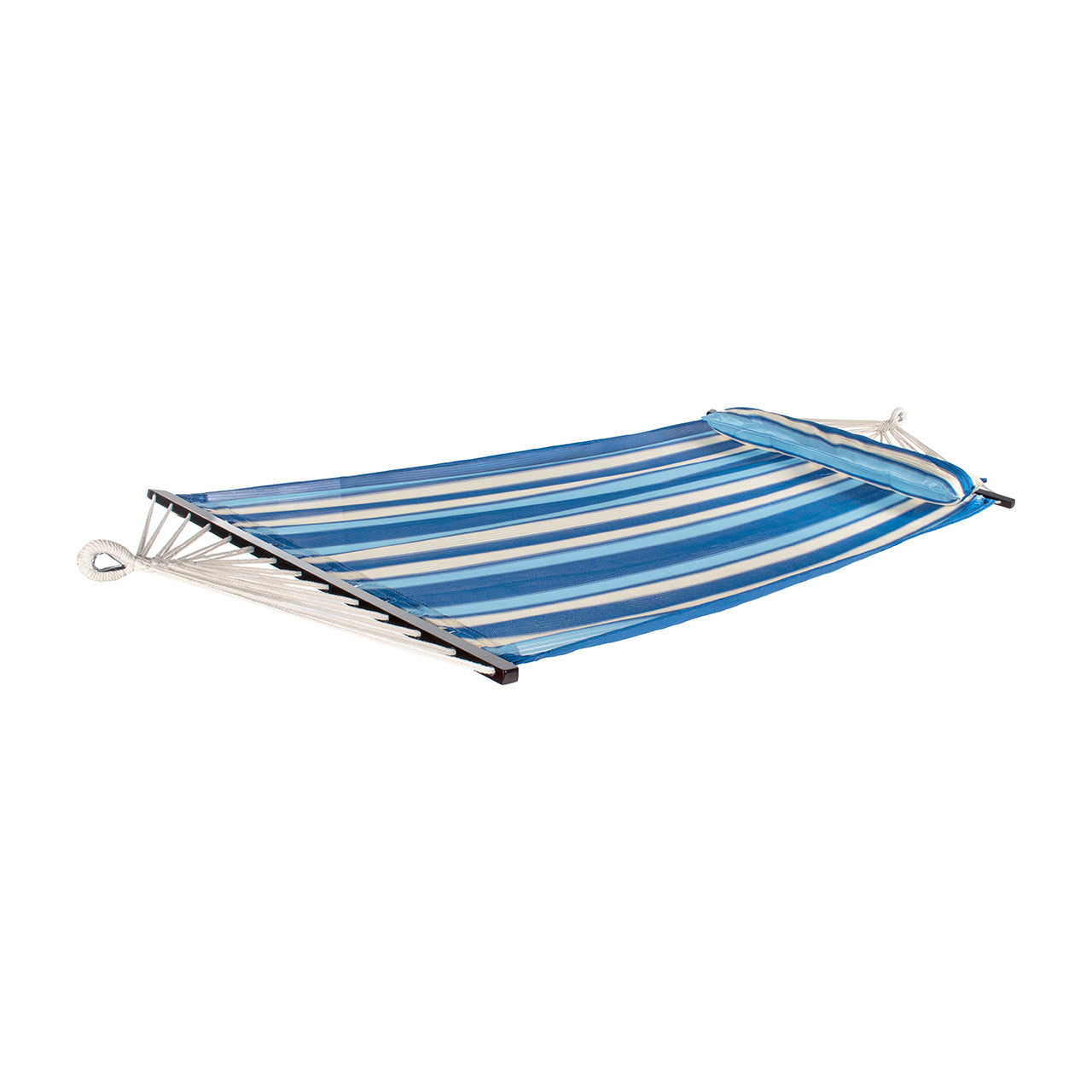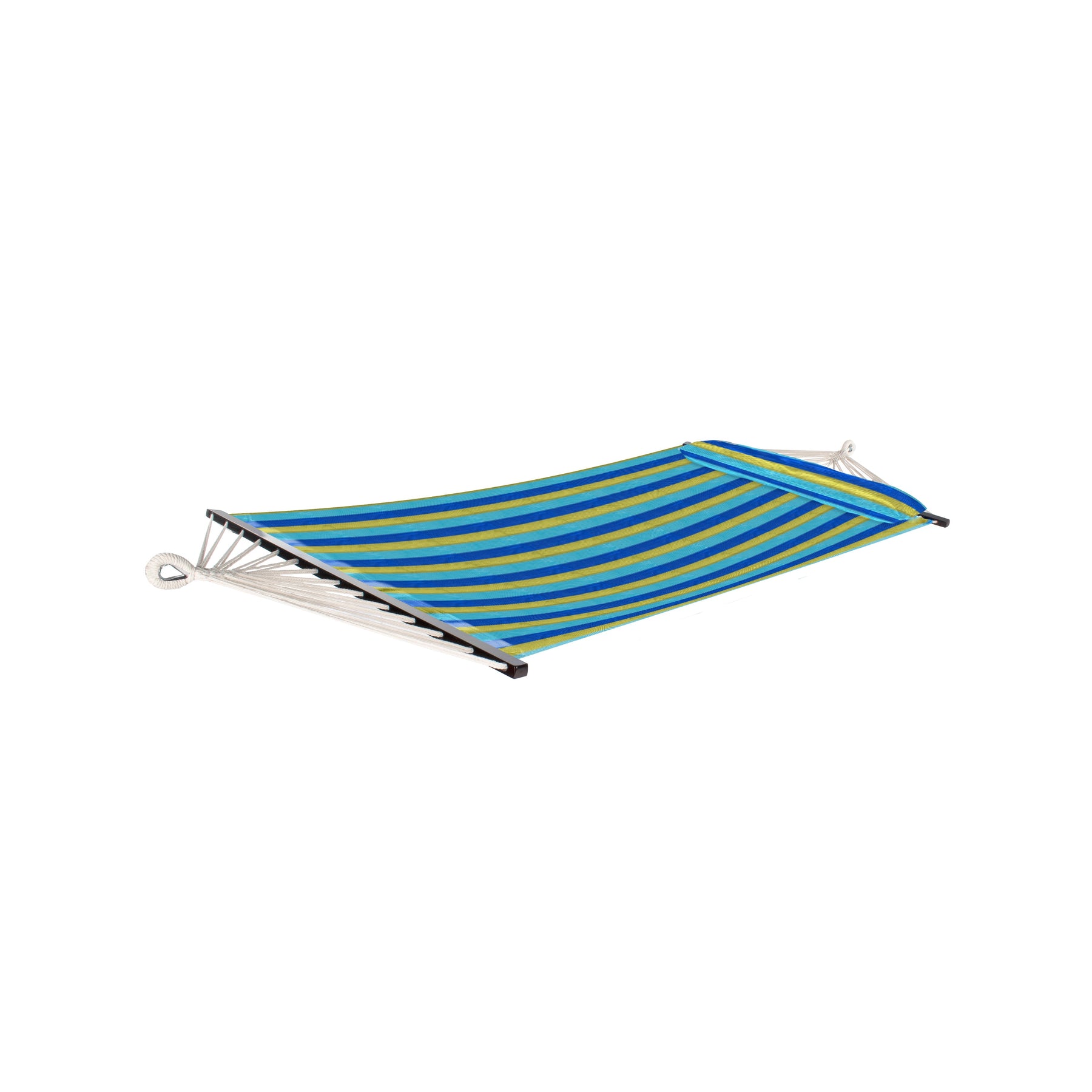 Breathable Oversized Hammock w/ Pillow & Spreader Bars | 48-in. Wide | Weather Resistant | 300 Lb. capacity
STYLISH AND DURABLE: Made of breathable Ventaleen Technology, water resistant, elastic, UV resistant, and breathable
SUPERIOR CONSTRUCTION: The micro-woven polyester fabric Ventaleen allows for a more elastic feel to suit your body
EASY SETUP: Zinc-coated hanging hardware included (2) chains & (2) Hooks
DIMENSIONS: 78" long X 48" wide hammock bed size / Overall Length: 9' 3" Weight capacity: 300 lbs
Fits our 10ft stand BHS-416 (sold separately)
Imagine yourself in a tropical paradise while you relax the day away! This series from Bliss Hammocks® features hardwood spreader bars, fun vibrant striped colors, sturdy construction and a matching pillow. This oversized hammock has a bed size of 48" W x 78" L with an overall length of 9.5'. Made with Ventaleen technology fabric, it is also UV Resistant, weatherized and ultra soft. The micro-woven polyester fabric provides the comfort and durability needed to stay cool even in very hot weather. All Bliss Hammock ropes are made from strong eco-friendly recycled cotton with steel reinforced loops that offer durability. Comes with Zinc-coated hanging hardware including a set of (2) chains and (2) S hooks. It has a 300 lbs. weight capacity and comes with a one year warranty...Find Your Bliss®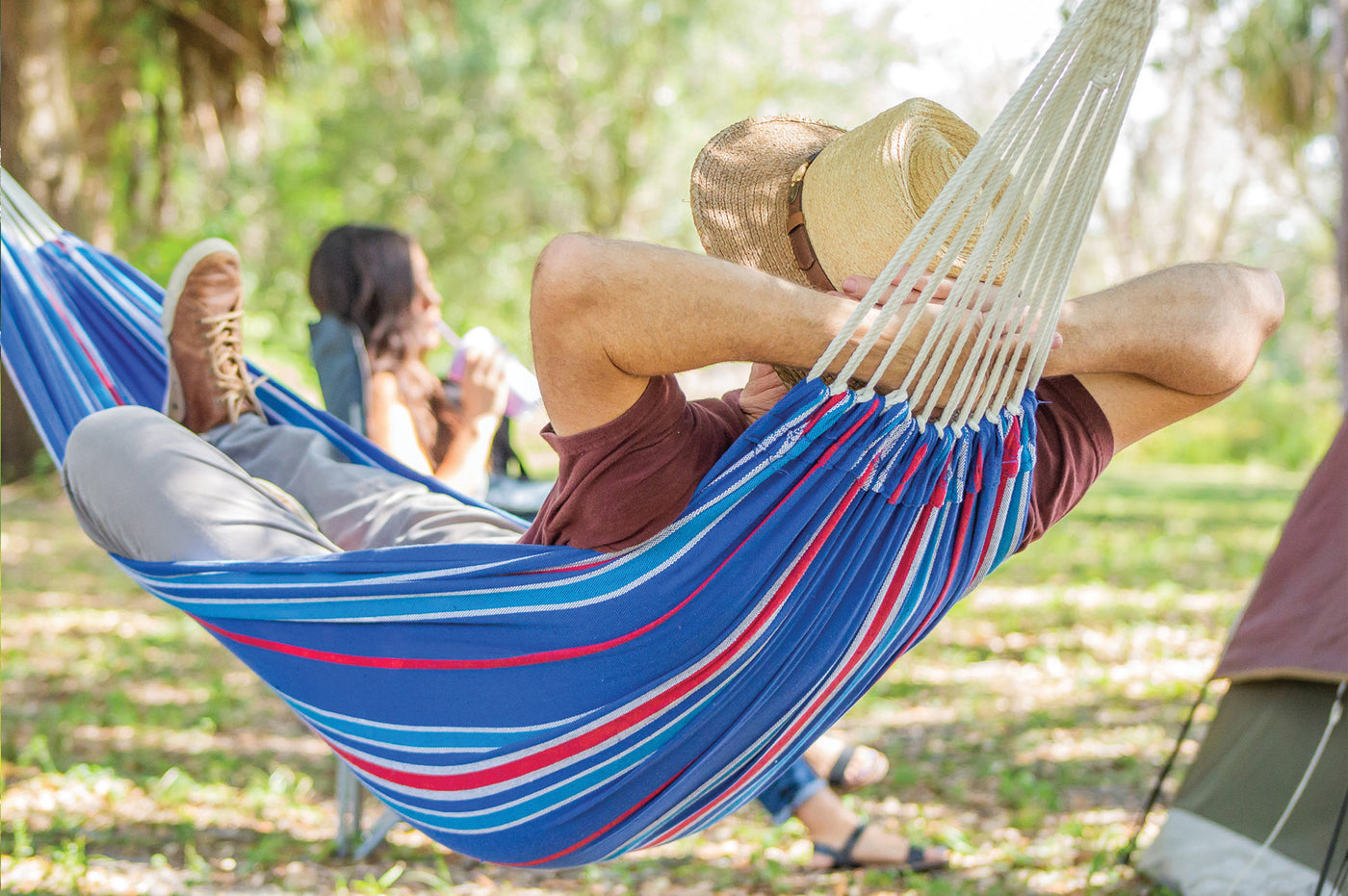 FIND YOUR BLISS
We are a culture built on moving fast. I started Bliss
Hammocks® as a way to force moments of pause and have a better quality of life.
A Bliss Hammocks® product is a small piece of comfort and a portable way to
appreciate the work we do and the quality in life we build. - Victor Sabbagh
Customer Reviews
not balanced
love the material but its tighter in the middle than the sides, hence one has to be VERY careful how one sits down on it to lie down. I've gotten dumped out more times than I like.
07/28/2021
Peter C.

United States
Hammock
Had to return it. Did not fit on my 10 ft. hammock stand.
05/11/2021
Michael D.

United States
Hammock
Both wood spreader bars broke the third time I laid on the hammock. I weigh 220 lbs.