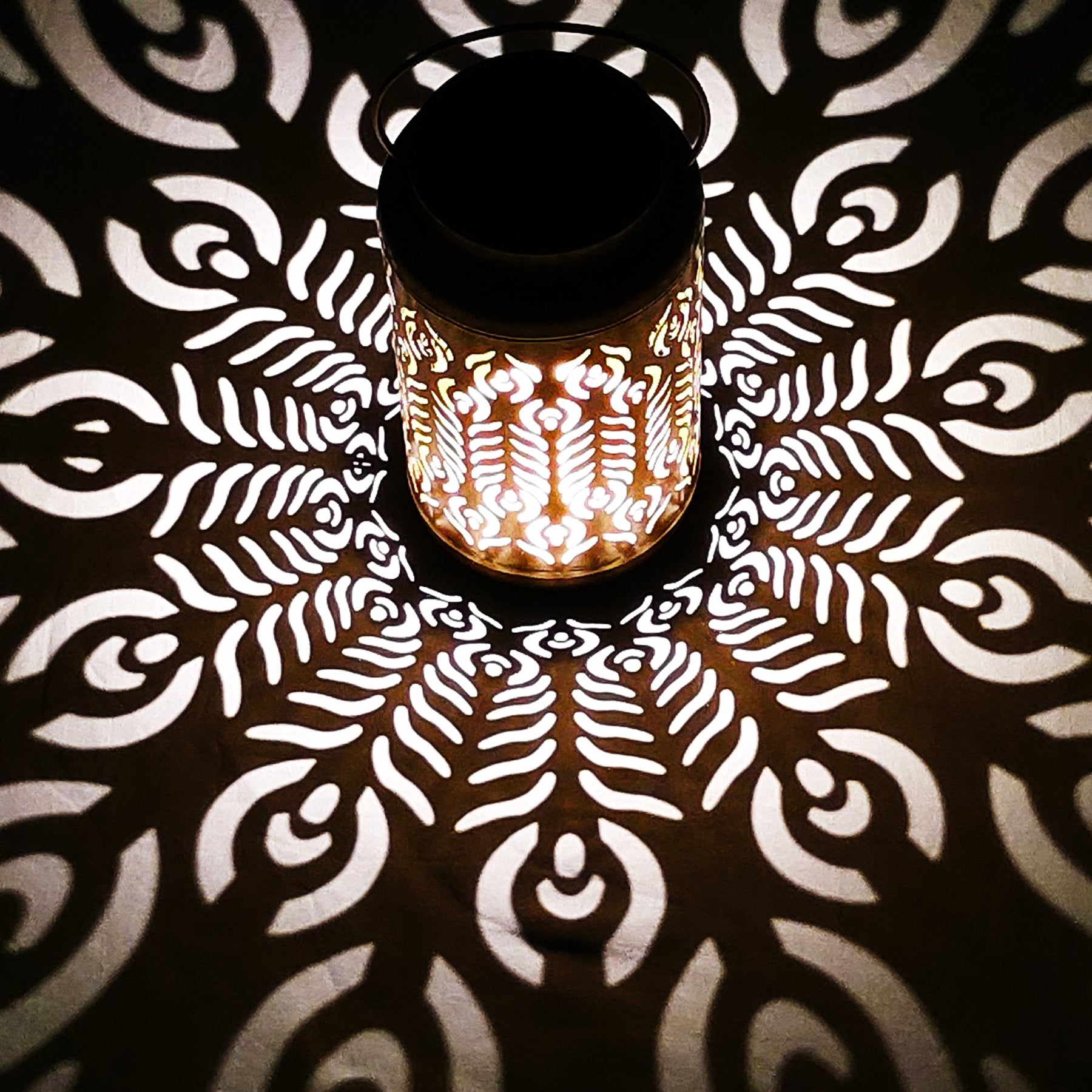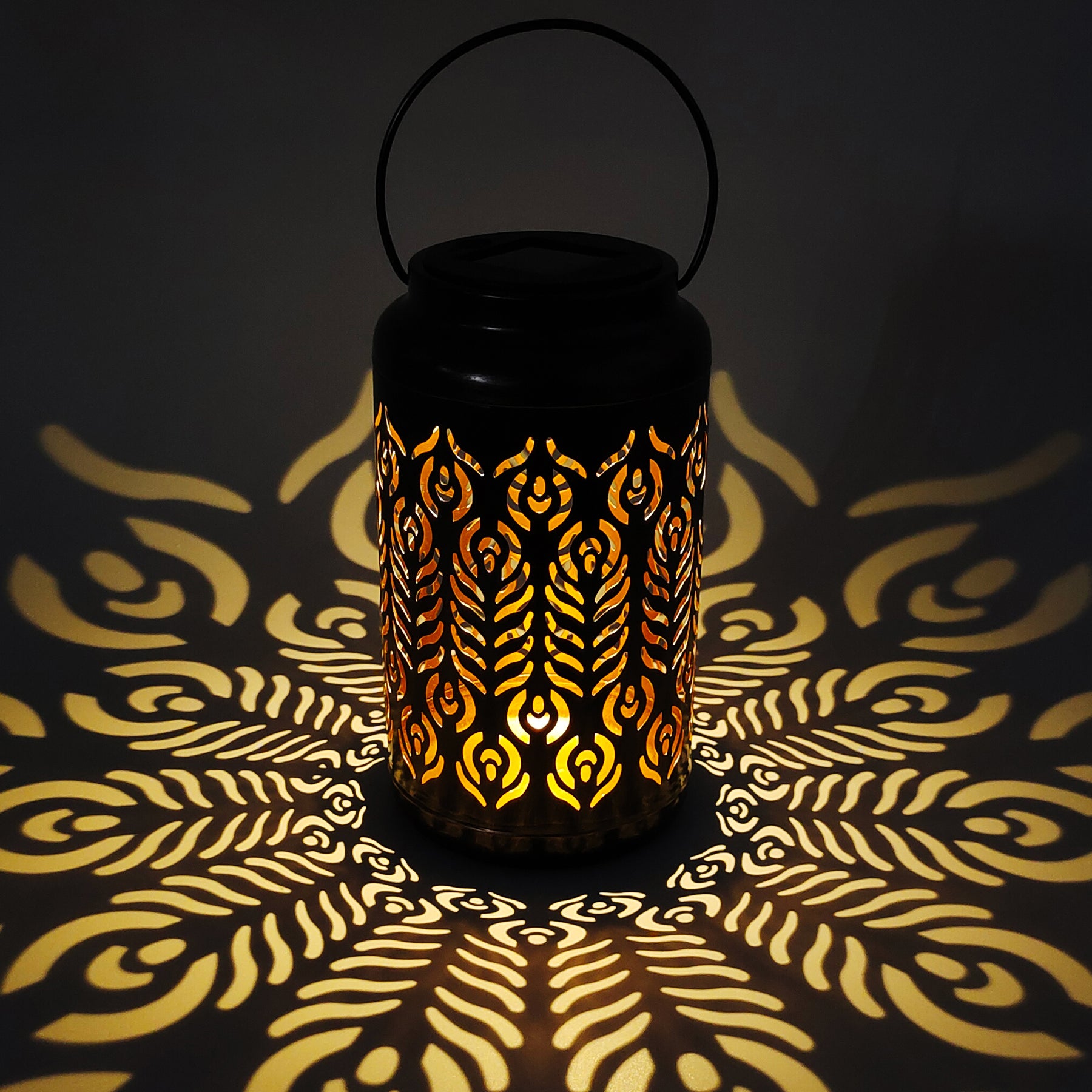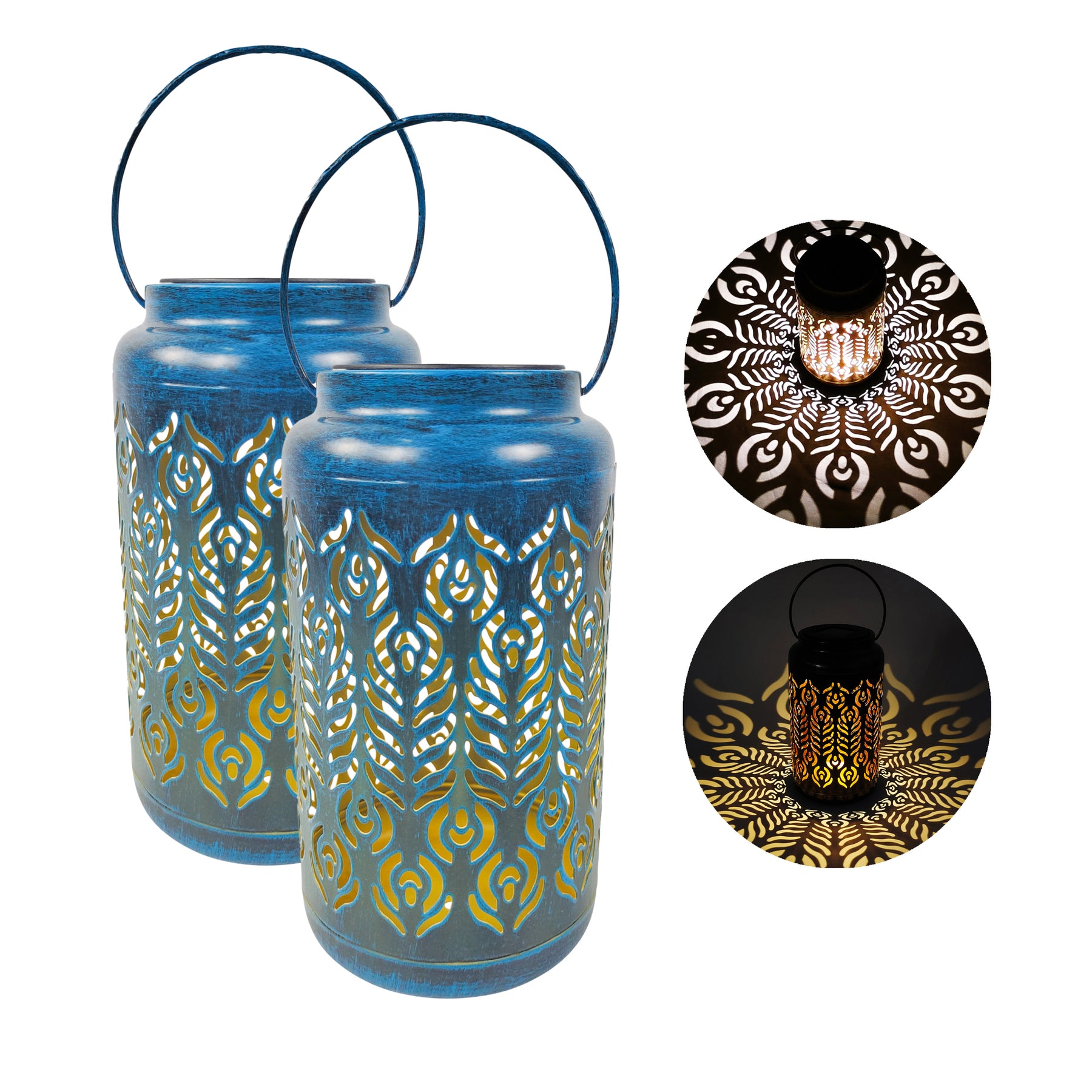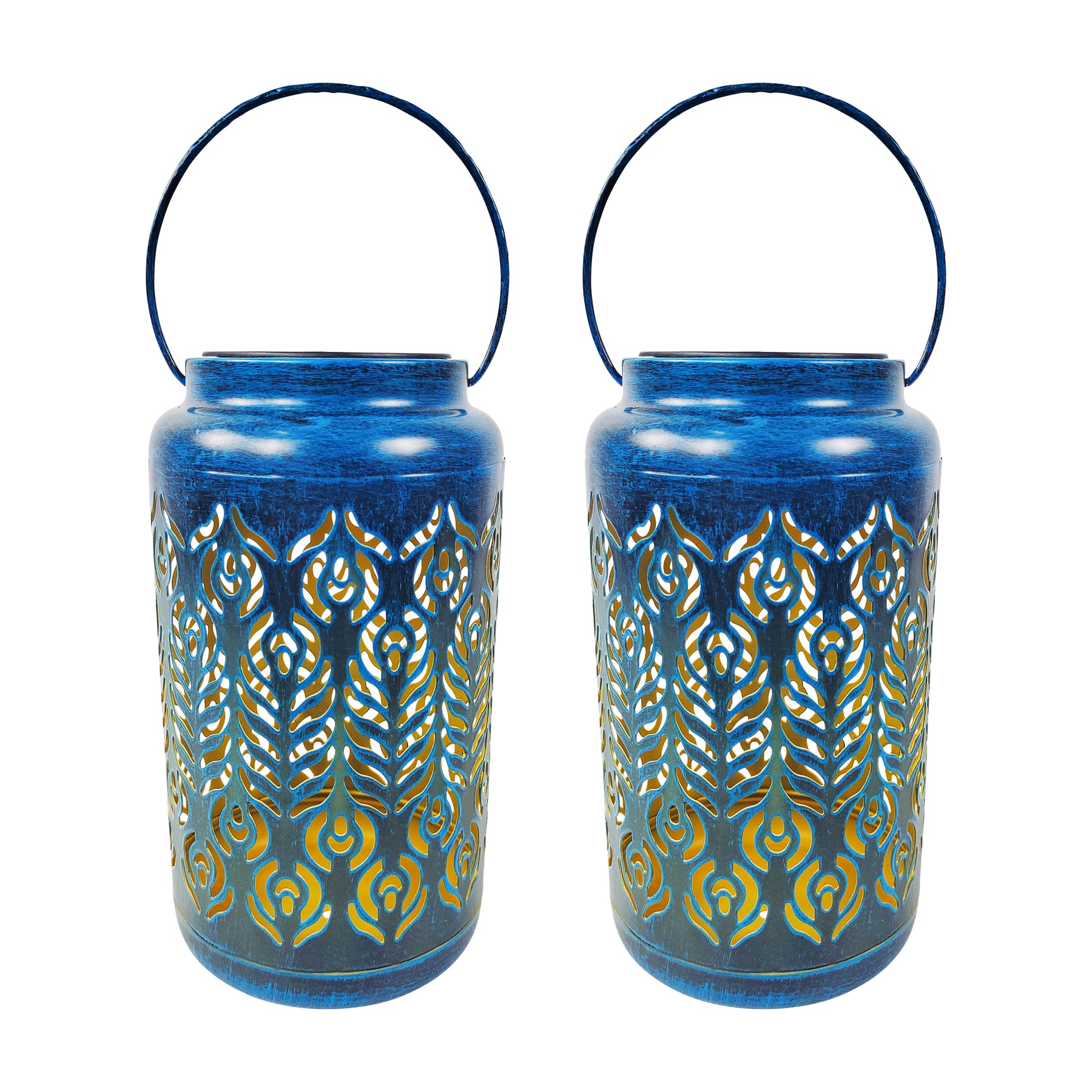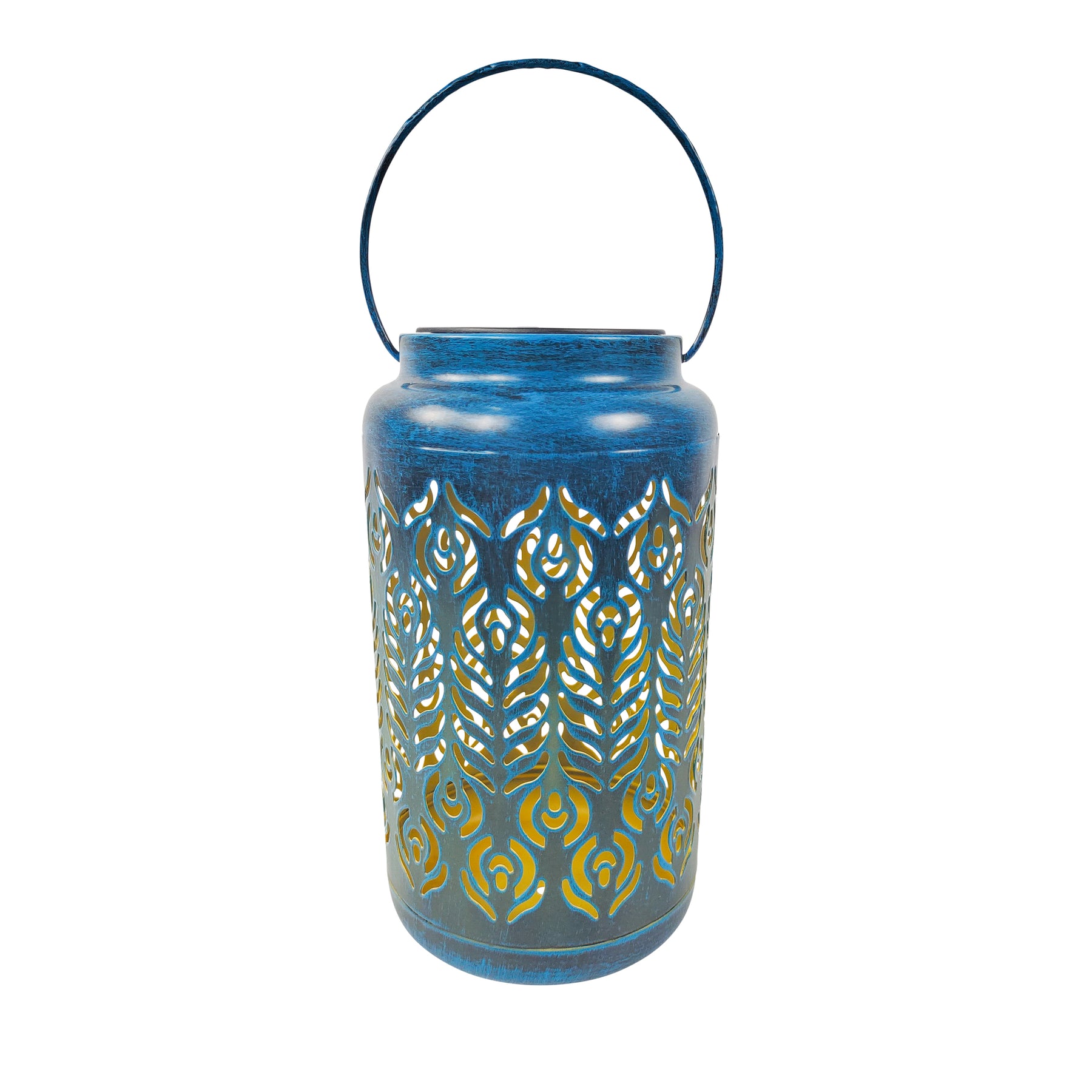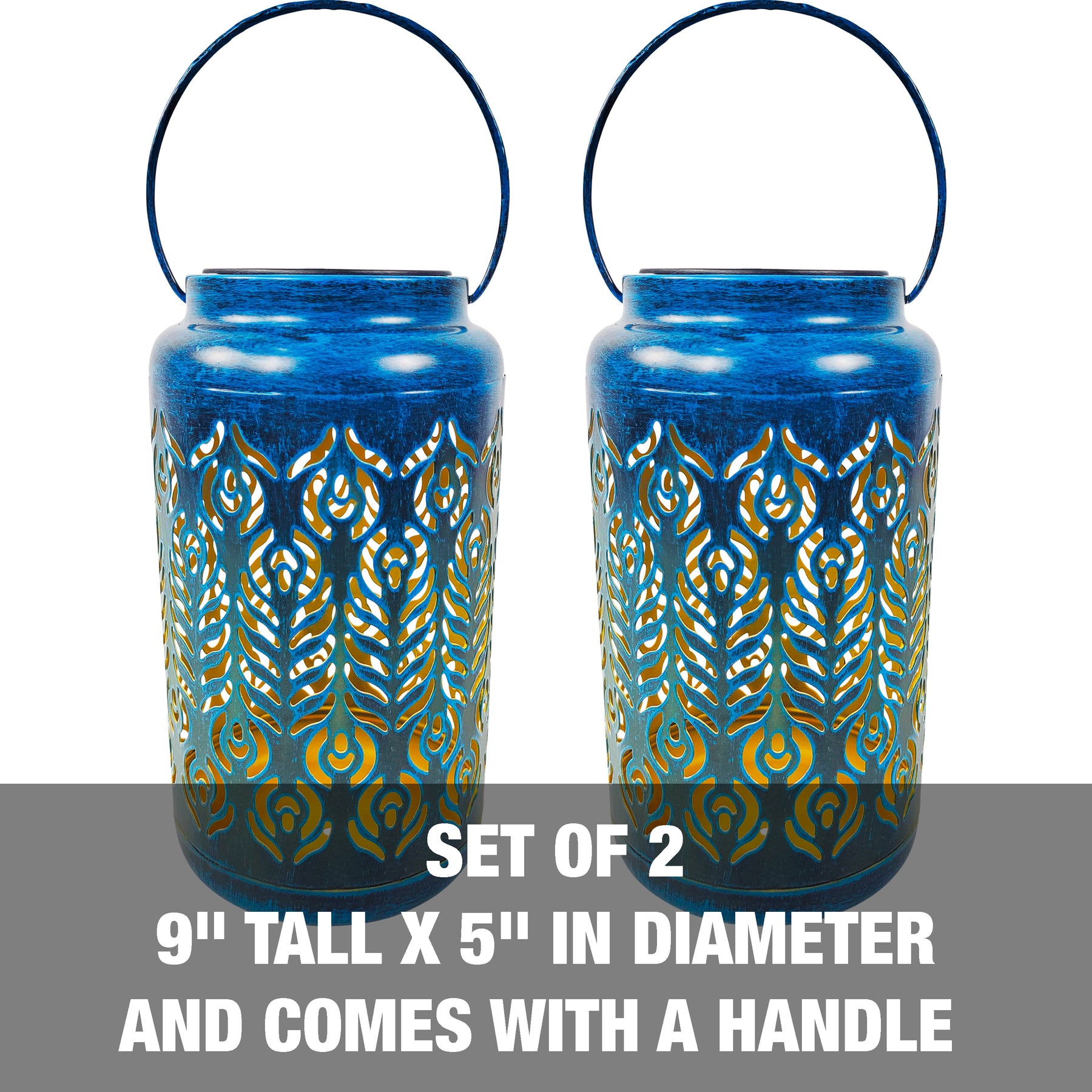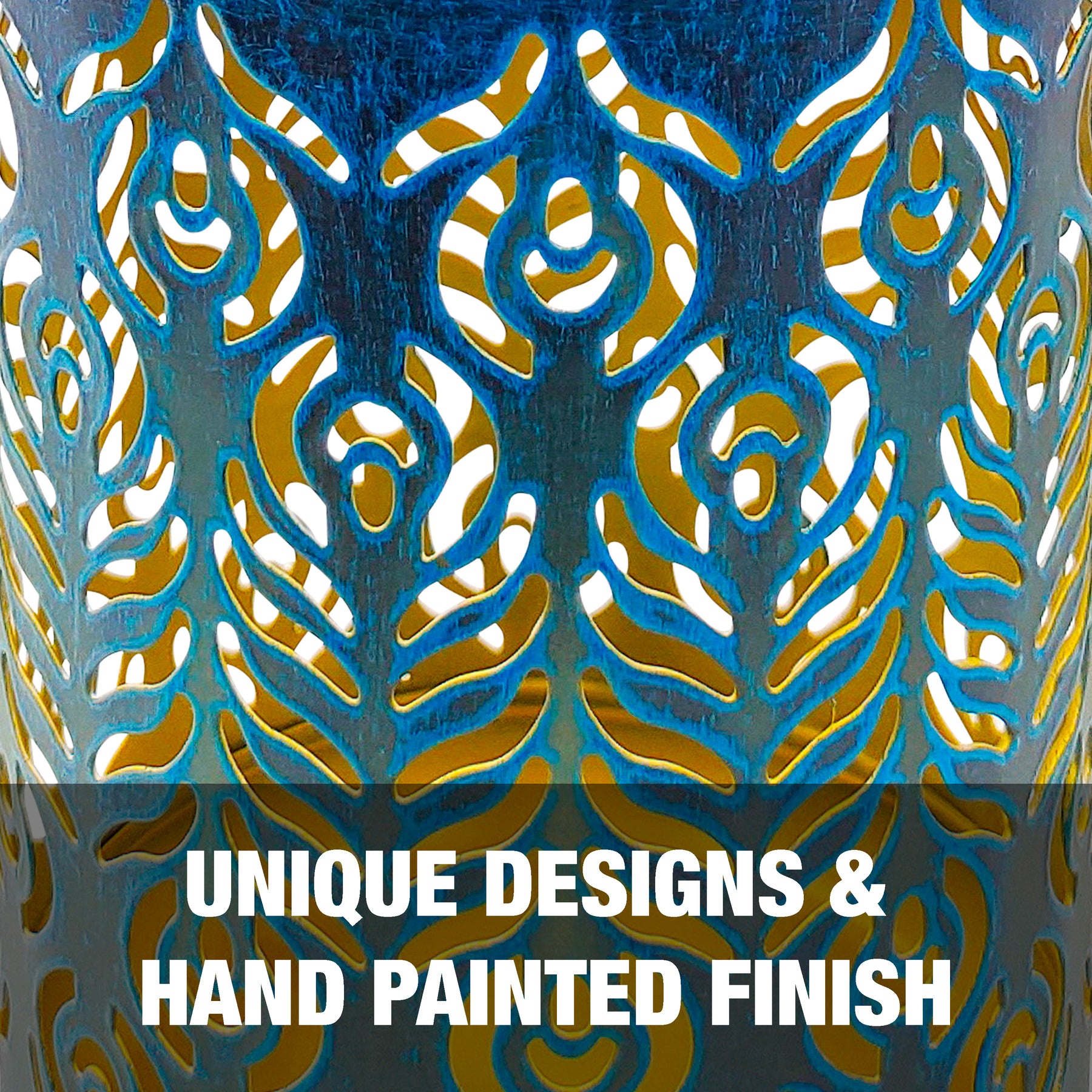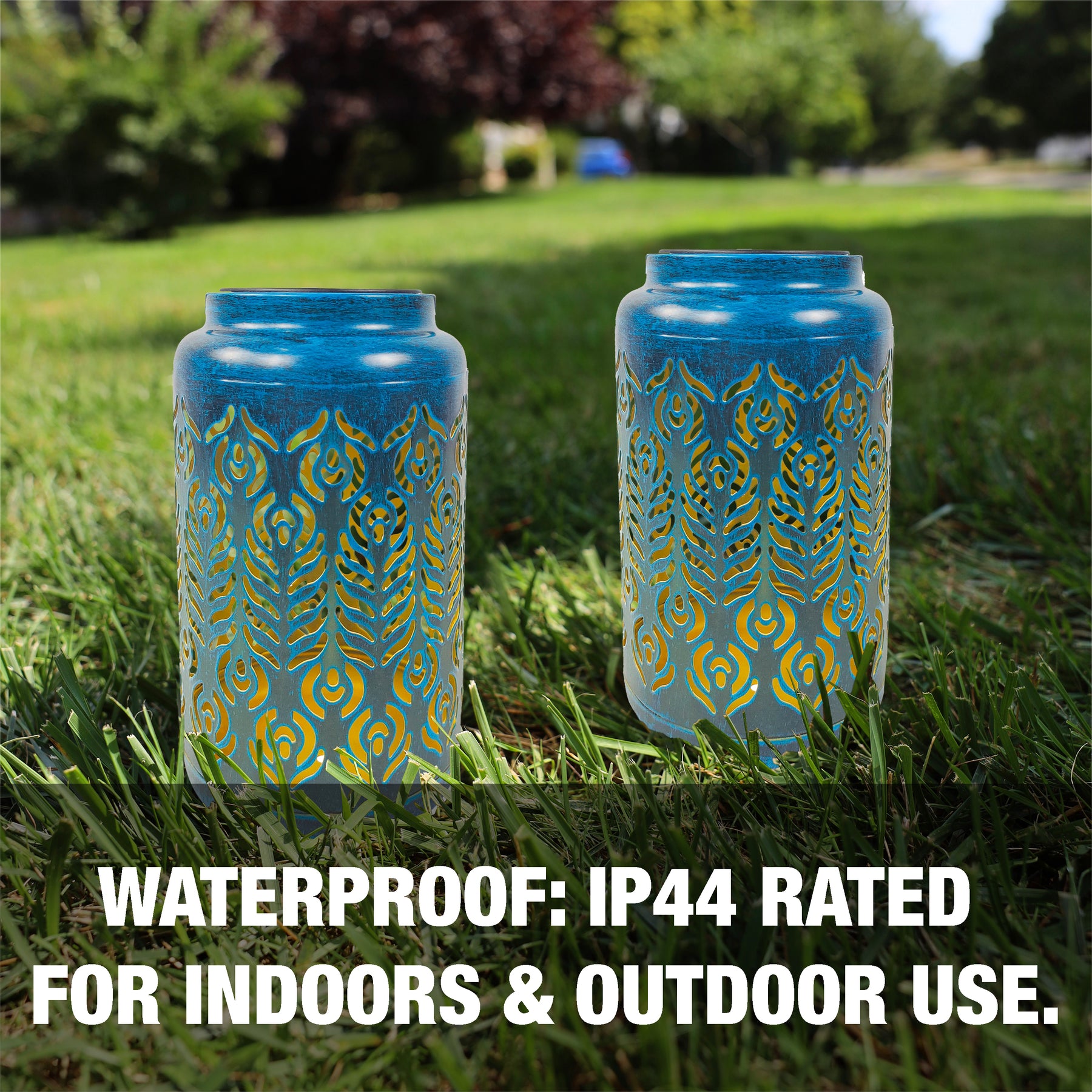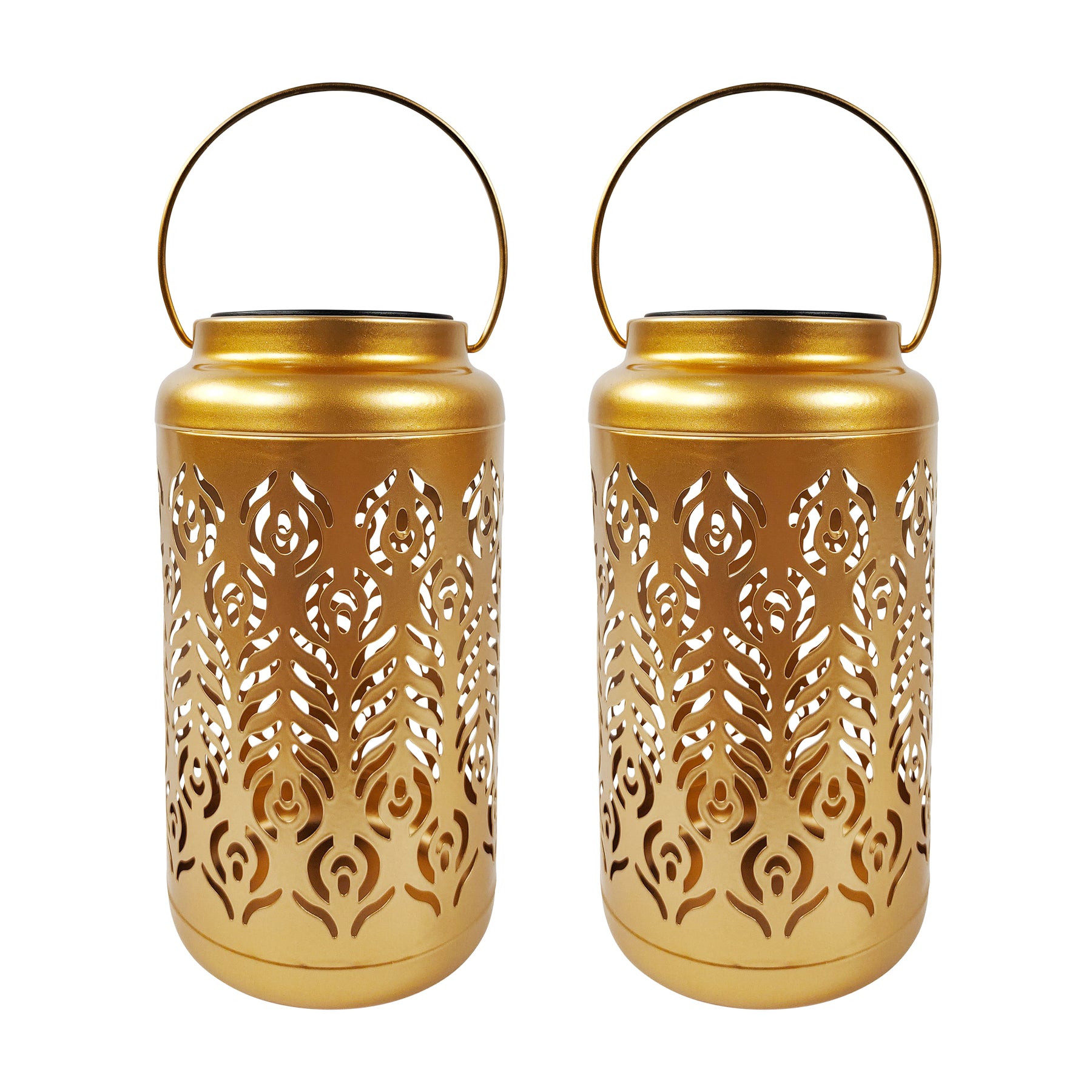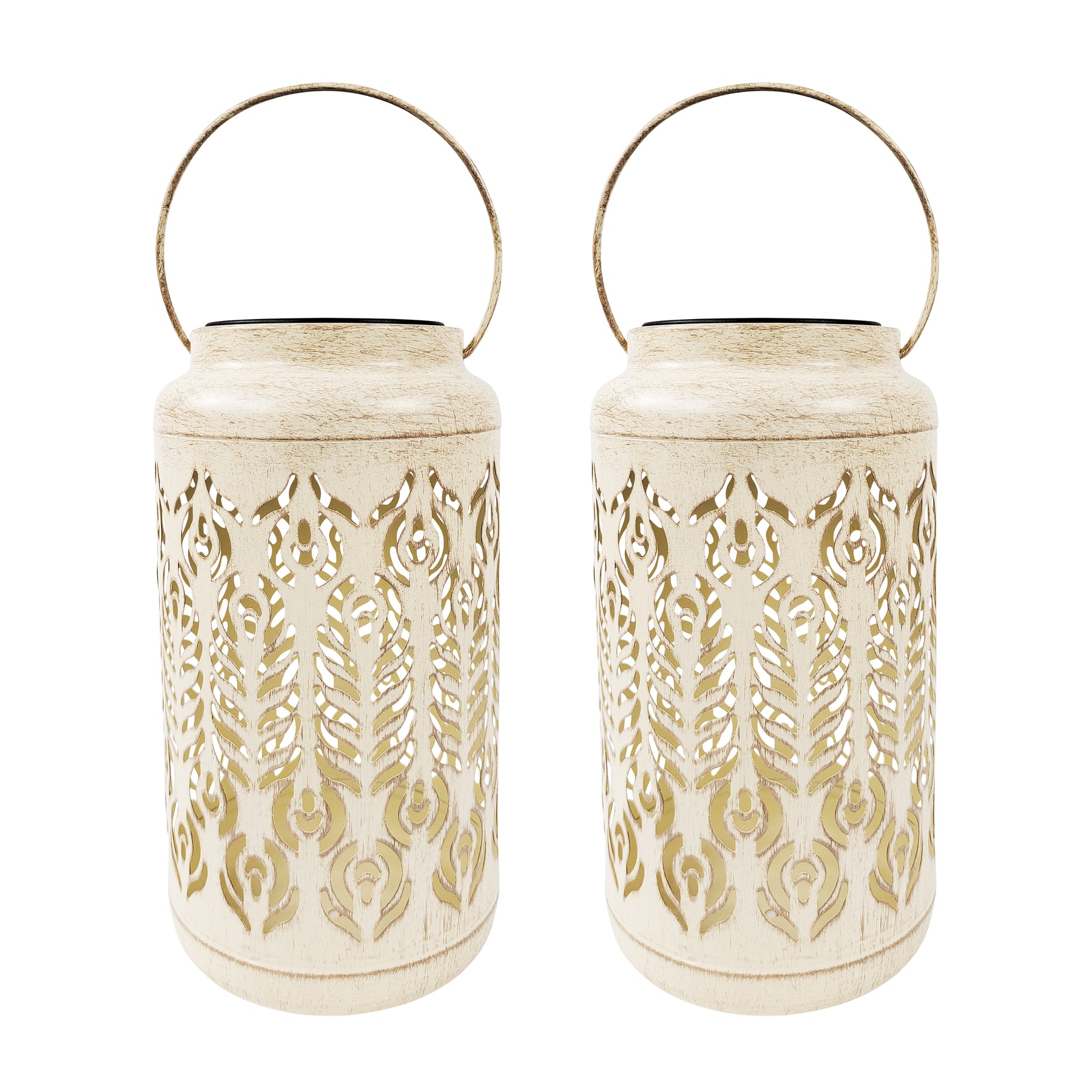 Set of 2 Solar LED Lanterns w/ Phoenix Feather Design & Hand Painted Finish | 9-in. Tall | Waterproof IP44
UNIQUE PHEONIX FEATHER DESIGN & ANTIQUE HAND PAINTED FINISH: Laser cut metal design casting a beautiful hummingbird pattern on surfaces with elegant contrasting shadows. Adding the perfect ambience for any setting. Hand painted antique look with elegant brushed accents.

SOLAR POWERED & EASY TO USE: Polycrystal solar panel with a dawn to dusk sensor so it automatically turns on at night, and automatically turns off during the day. Just place in your favorite spot and enjoy while saving energy!

WATERPROOF: IP44 rated so its suitable for indoors & outdoor use. Hang off trees, porches, pergolas or anywhere else with the included handle. You can also stand it on a table or ledge to add color and charm to any space.

RECHARGABLE: Each lantern includes a free 600mAh NI-HM rechargeable battery and when fully charged, gives you 6-8 hours of light.

VALUE & LARGE SIZED: You get 2-decorative solar lanterns that are 9" tall x 5" in Diameter.
With the Bliss Outdoors® Decorative Solar LED Lanterns, you'll cast a beautiful illuminated design that will add ambience and charm to any living, gardening, or patio space. You get a set of 2 solar lanterns that are large at 9" tall x 5" in diameter, and have a dusk to dawn feature so it automatically illuminates at night and turns off at dawn. featuring a warm LED light w/ a 600 mAh battery and a polycrystal solar panel that gives you 6-8 or running time of light when fully charged during the day for 4-6 hours under sunlight. Designed with a Phoenix Feather pattern so when illuminated, casts a beautiful design & shadow patterns that's warm and pleasant to the eye. The lantern is durable and made of high-quality metal with a laser cut etched design, then hand painted in a gorgeous brushed antique painted finish. These solar lanterns are also IP44 waterproof rated so it can withstand the element & comes with a handle so you can hang it or place it on a table. It's an ideal gift for loved ones, holidays, housewarming or for anyone who wants to add a bit of charm to their living spaces. Comes with a 1 year warranty... Find your Bliss®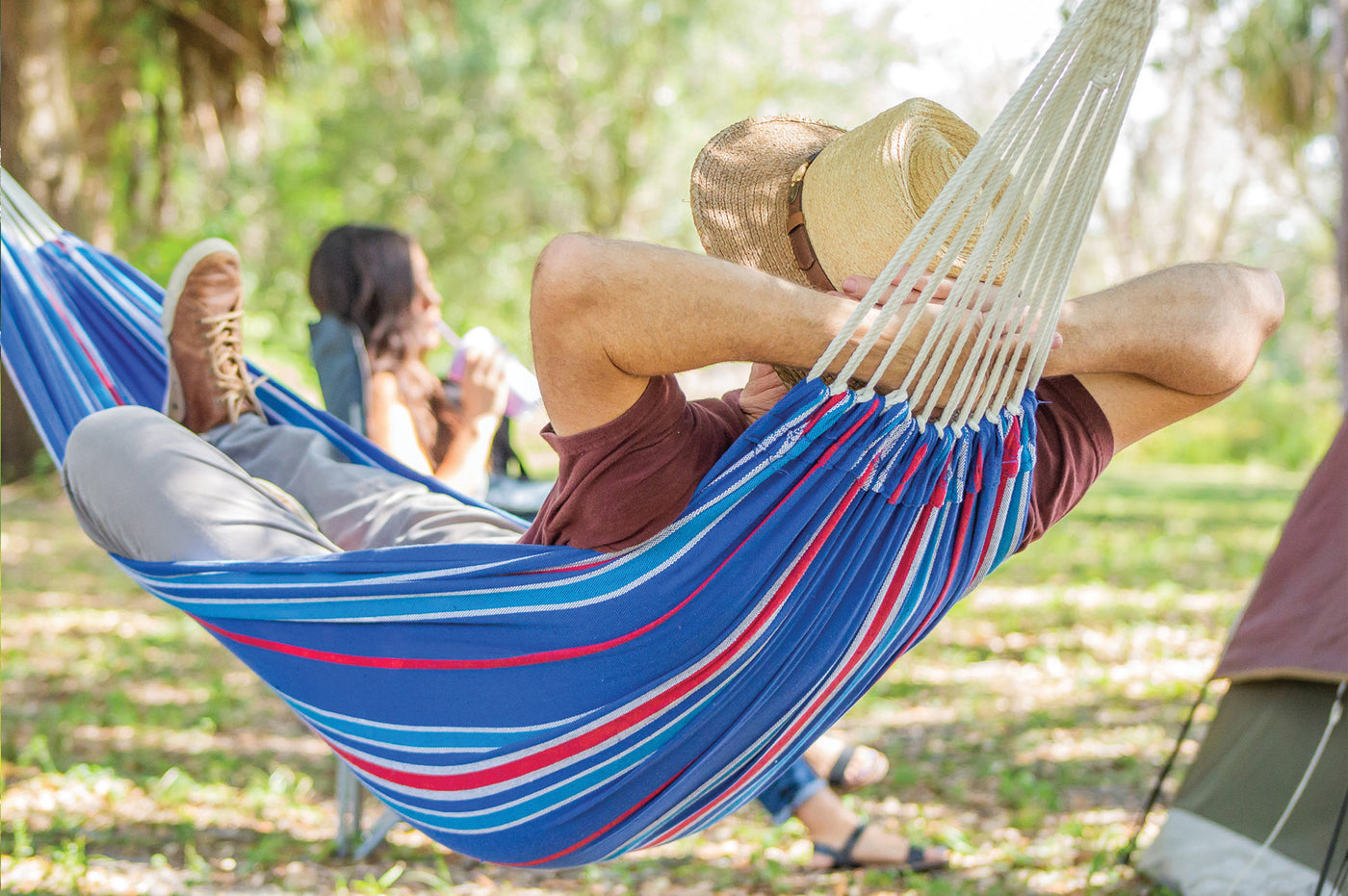 FIND YOUR BLISS
We are a culture built on moving fast. I started Bliss
Hammocks® as a way to force moments of pause and have a better quality of life.
A Bliss Hammocks® product is a small piece of comfort and a portable way to
appreciate the work we do and the quality in life we build. - Victor Sabbagh