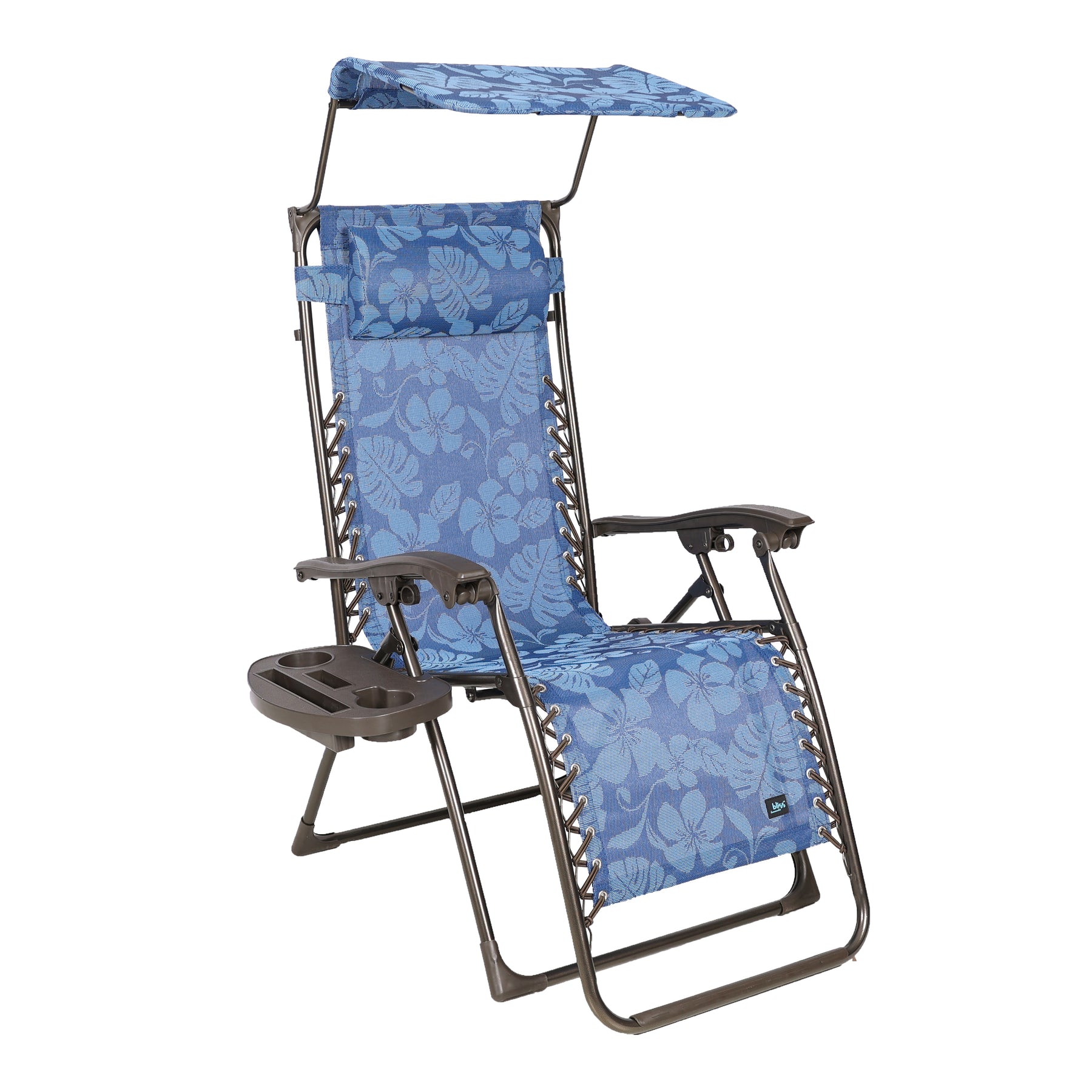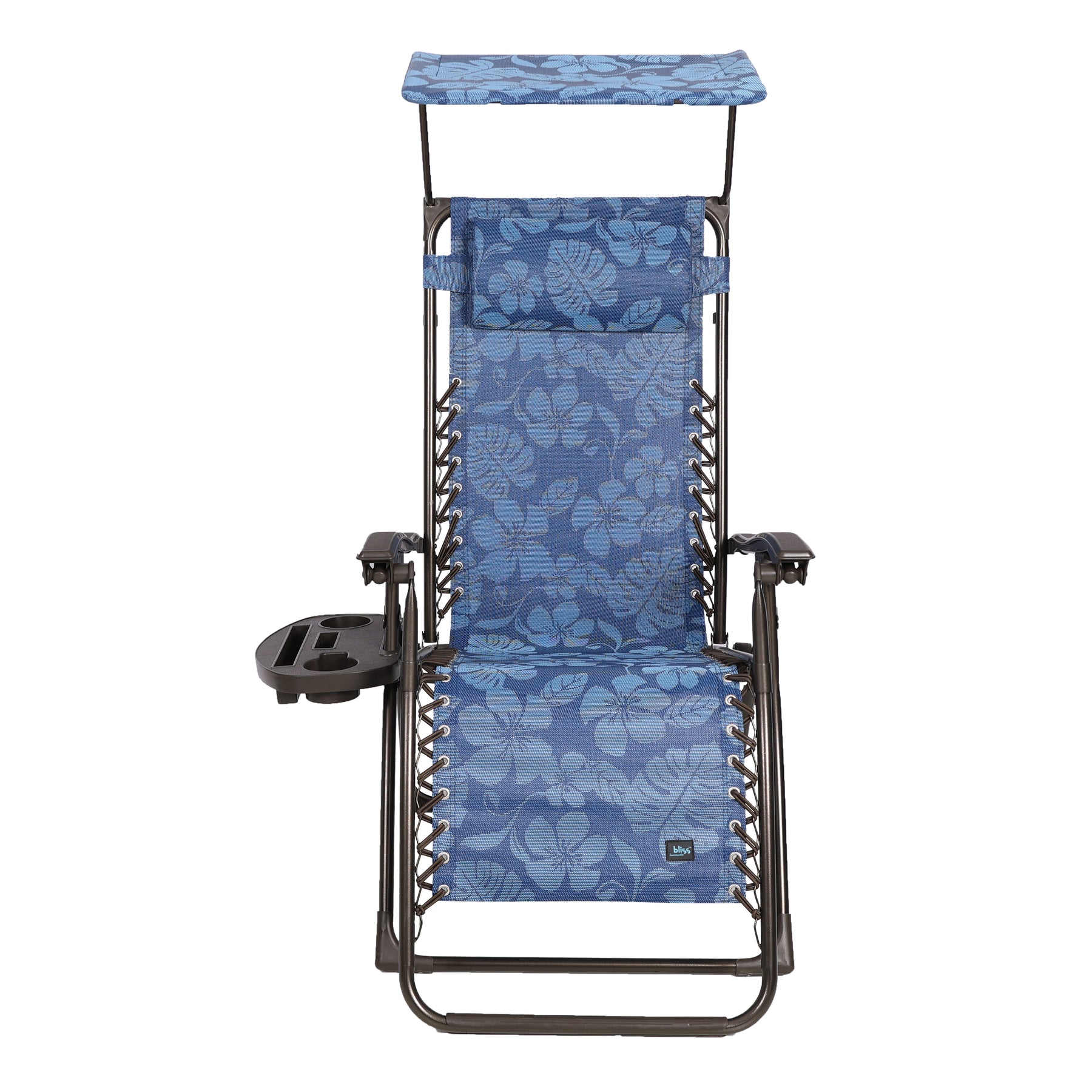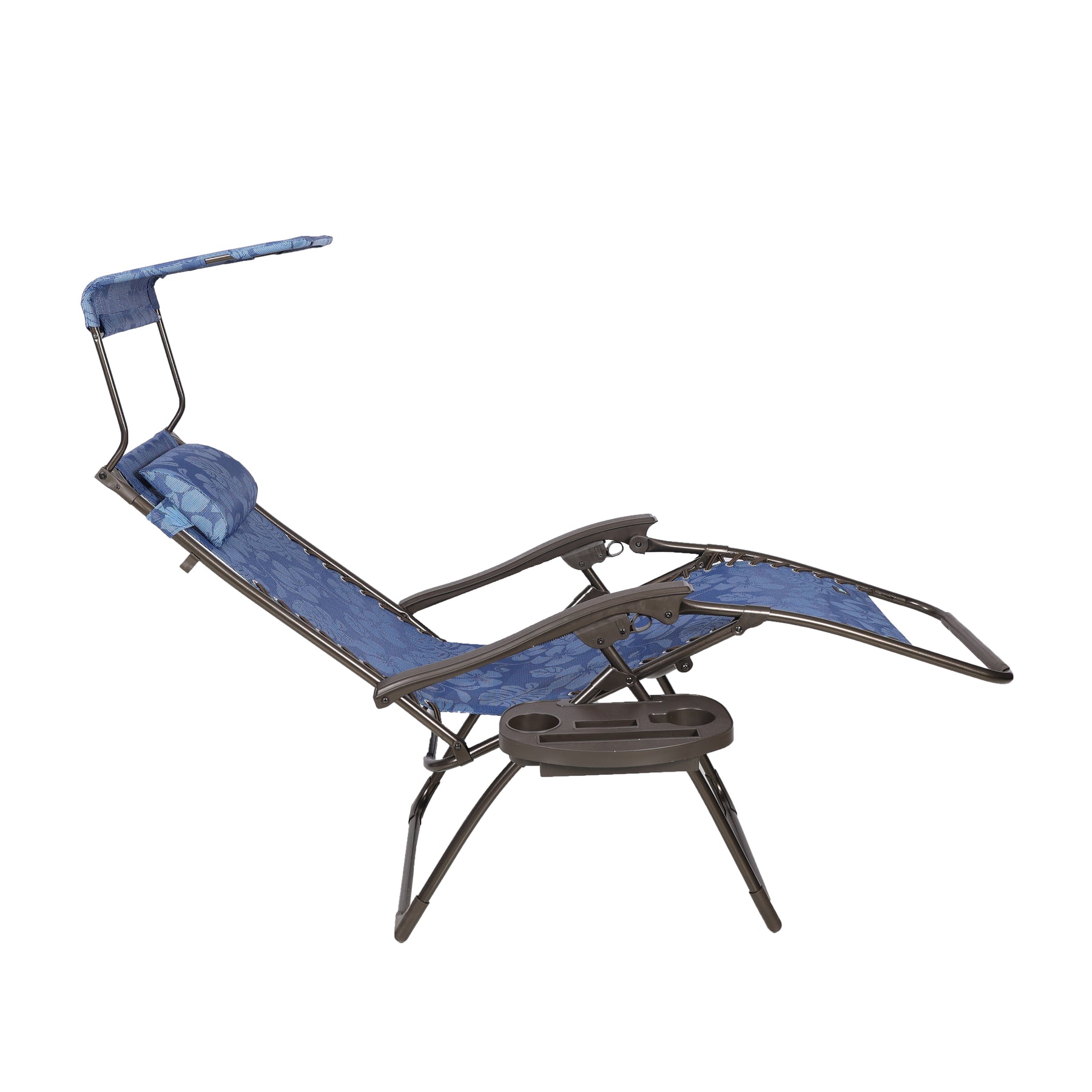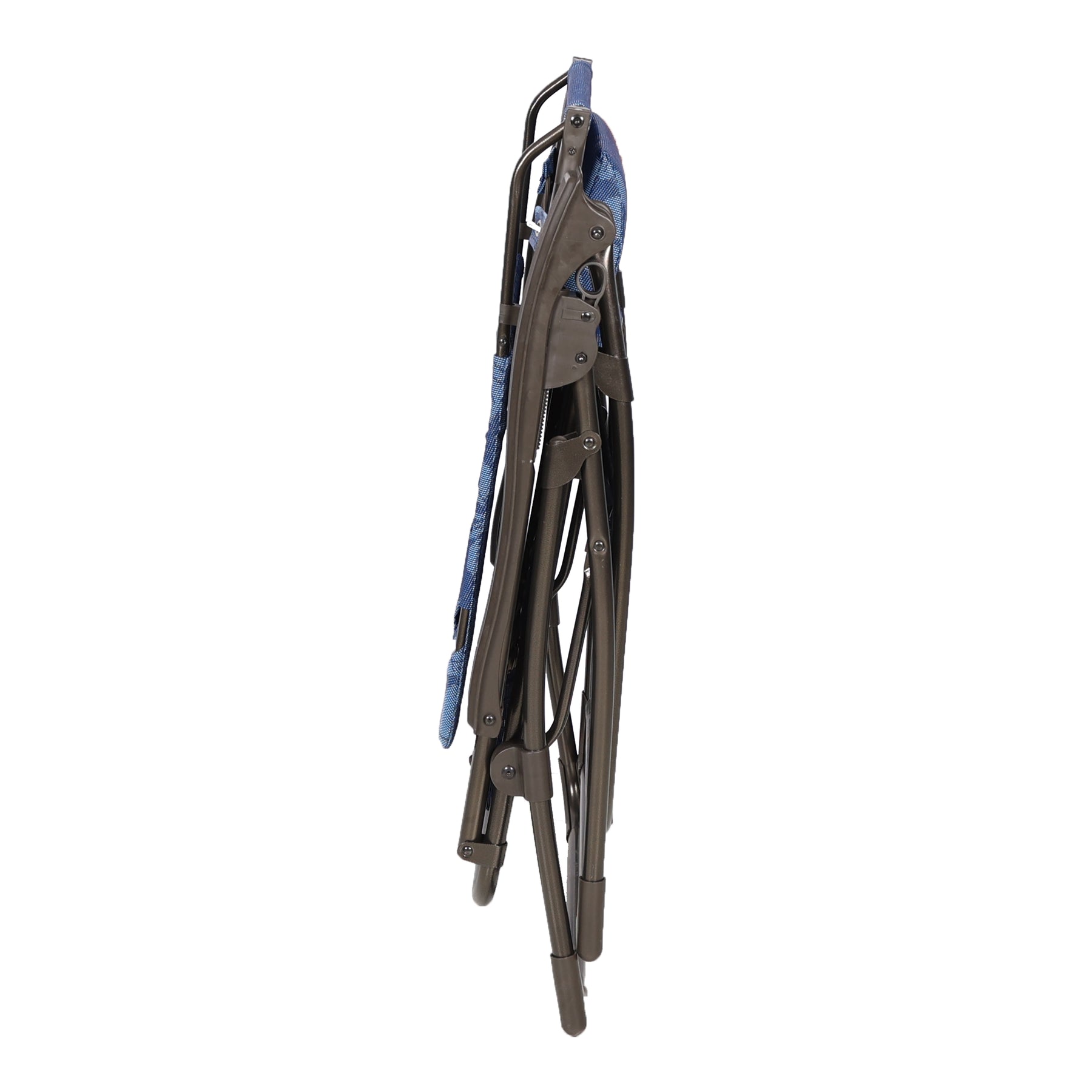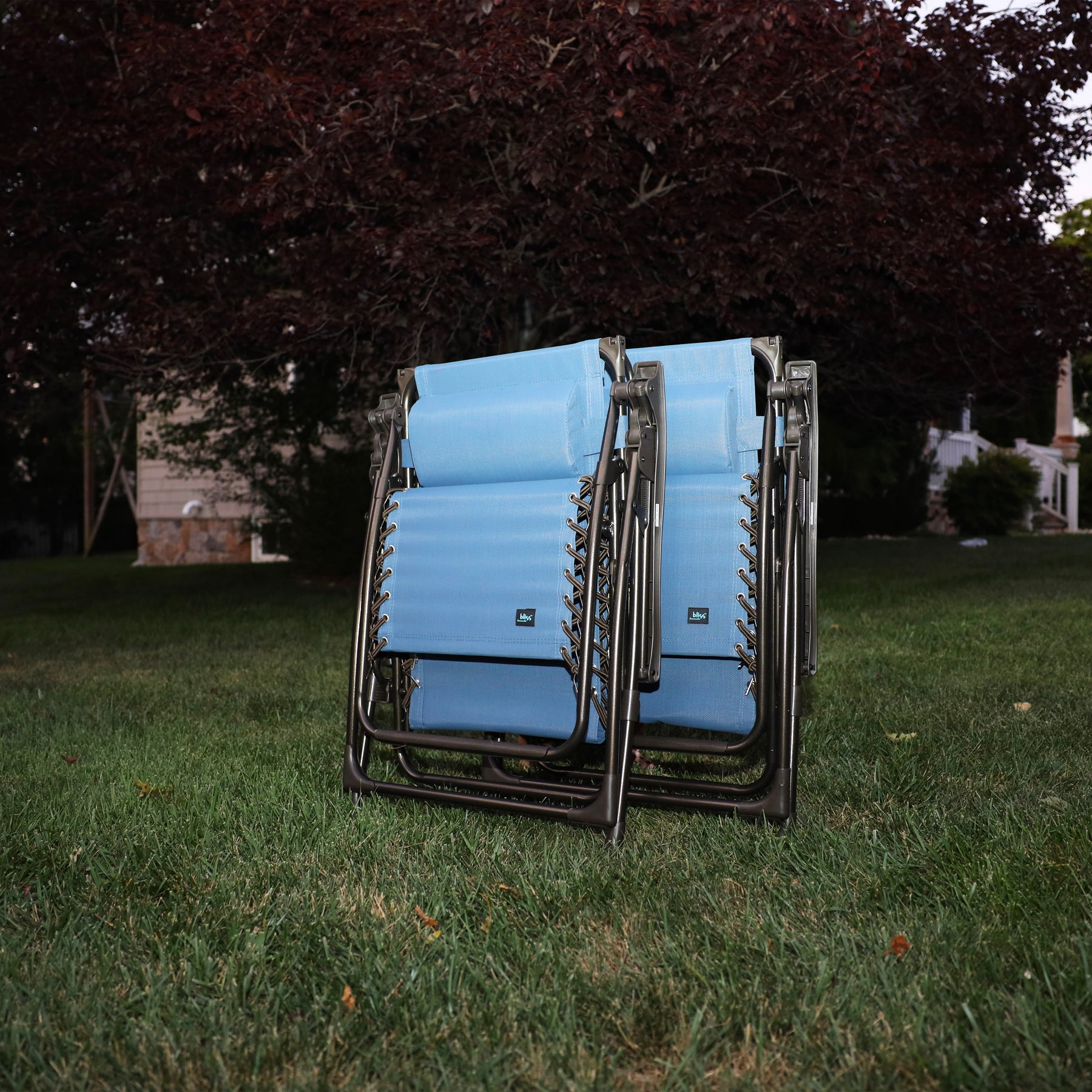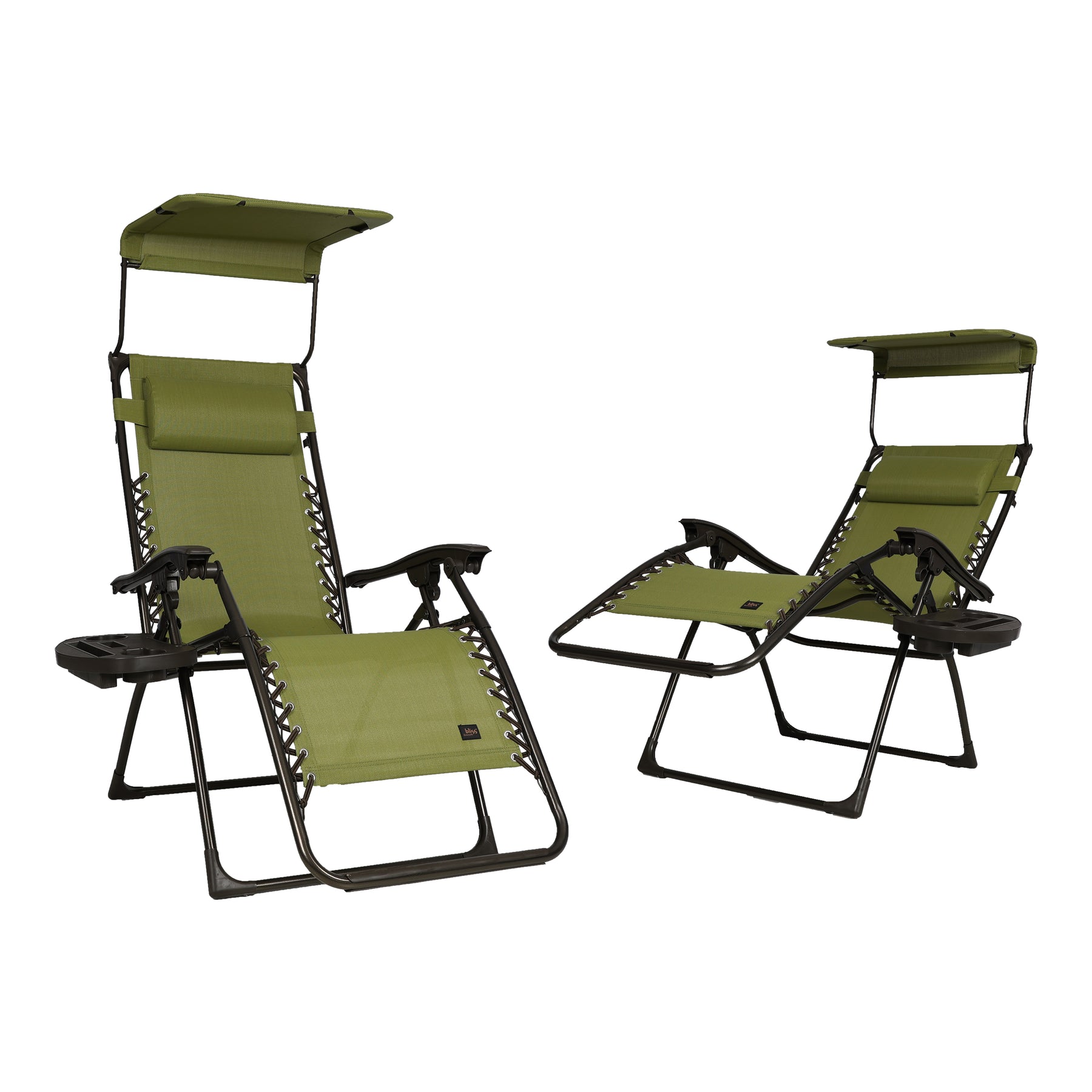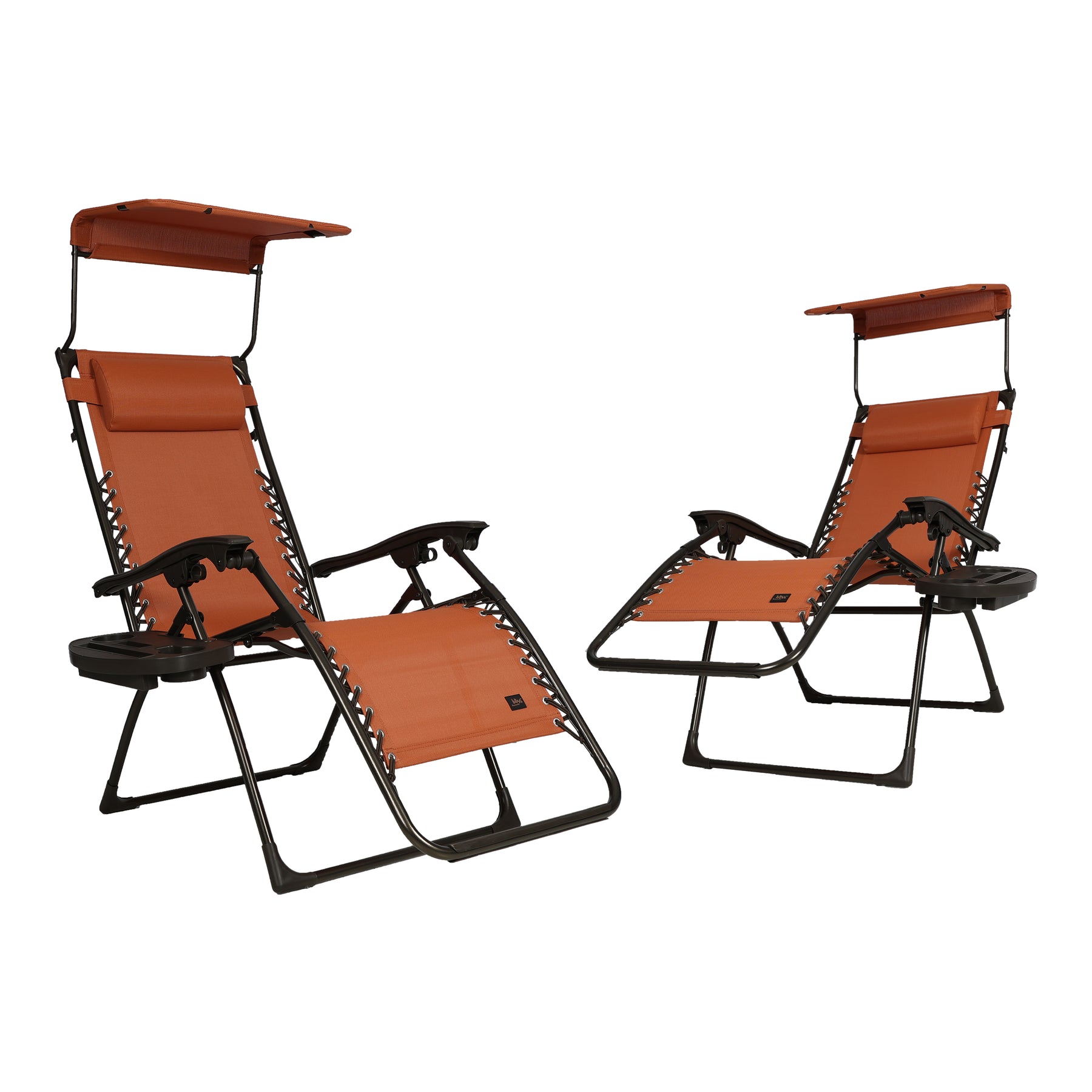 Set of 2 Gravity Free Chairs w/ Canopy, Drink Tray, and Pillow | 26-in. Wide | Weather & Rust Resistant | 300 Lb. Capacity
DIMENSIONS: Fully Reclined Opened Size: 71"L x 26"W x 33" H, Folds down to 6.25" x 38" x 27" for easy storage or transport, holds up to 300 lbs.

UV PROTECT CANOPY: Adjustable overhead canopy provides more than 90% protection against the sun's UV rays. When it is not in use, fold it to the back of the Zero Gravity Chair and lock it in place with the snap locks that are connected to the back of the frame.

WEATHER RESISTANT AND DURABLE: The double bungees are threaded through steel eyelets which prevents the fabric from tearing. The rust-resistant powder-coated steel frame provides durability, chip resistance, and long-lasting color.

SUPERIOR CONSTRUCTION: PVC-coated woven polyester non-stretch yarn. A fabric known as an industry standard for versatility and strength. Stays cool, is fade resistant, easy to clean & dries fast

CONVENIENCE & COMFORT: includes a Large side tray that holds 2 drinks, a cell phone, and an iPad or book. Adjustable pillow that can also be used for lumbar support. Large width arm rests with O ring locking mechanism on both sides gives you comfort and the ability to recline in any position.
With the Bliss Hammocks Set of 2 Gravity Free Recliners, the stress will just float away as you recline back into your desired position. This Zero Gravity Chair is designed to put your body into the most natural position needed for rest, by improving circulation and giving you a weightlessness feel when fully reclined. The adjustable canopy and side tray allow for extra comfort and convenience to block out the sun while having a drink by your side! Also comes with an adjustable pillow that can be used as a head rest or lumbar support. Besides holding your drinks, the side tray also has 2 slots to hold a book, iPad, your phone, etc. You'll feel total comfort while reclining in any position. The PVC-coated woven polyester non-stretch yarn, is weather resistant and cleans easily. Add the rust-resistant powder-coated steel frame with doubled bungee support, and you have yourself a long-lasting quality product! This set of 2 Gravity Free Recliners are ready right out of the box and no assembly needed! Comes with a 1 year warranty... Find your Bliss!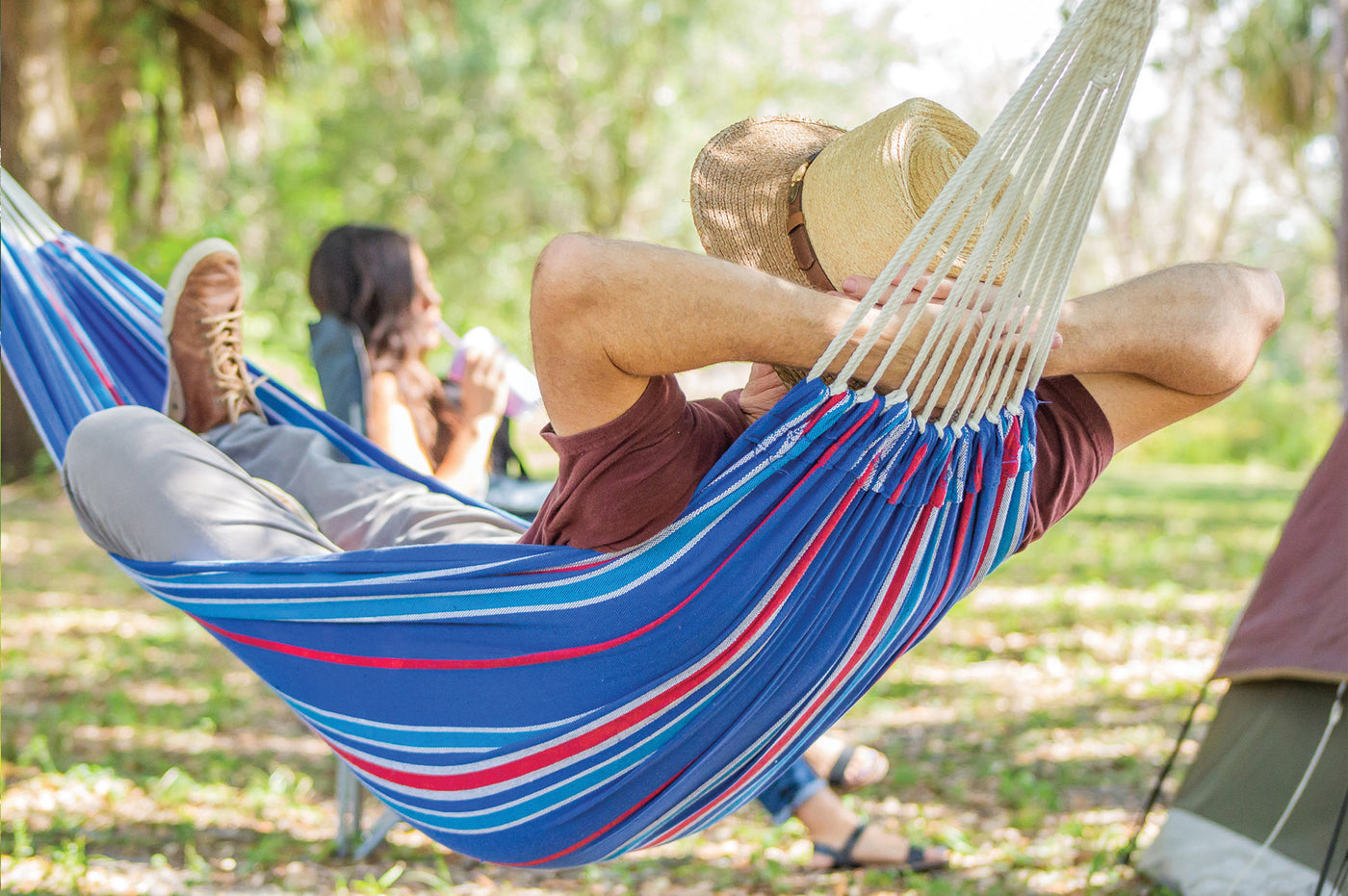 FIND YOUR BLISS
We are a culture built on moving fast. I started Bliss
Hammocks® as a way to force moments of pause and have a better quality of life.
A Bliss Hammocks® product is a small piece of comfort and a portable way to
appreciate the work we do and the quality in life we build. - Victor Sabbagh