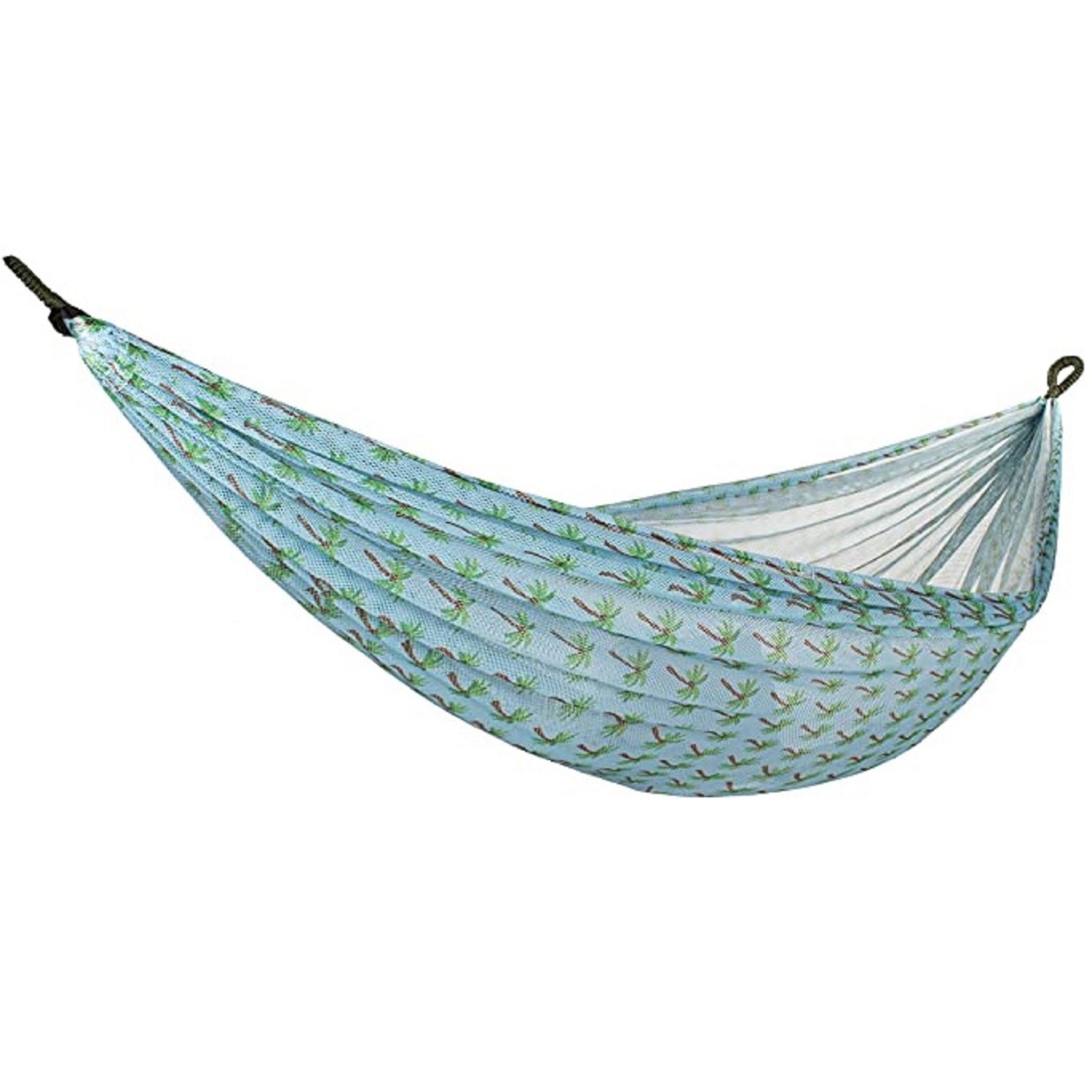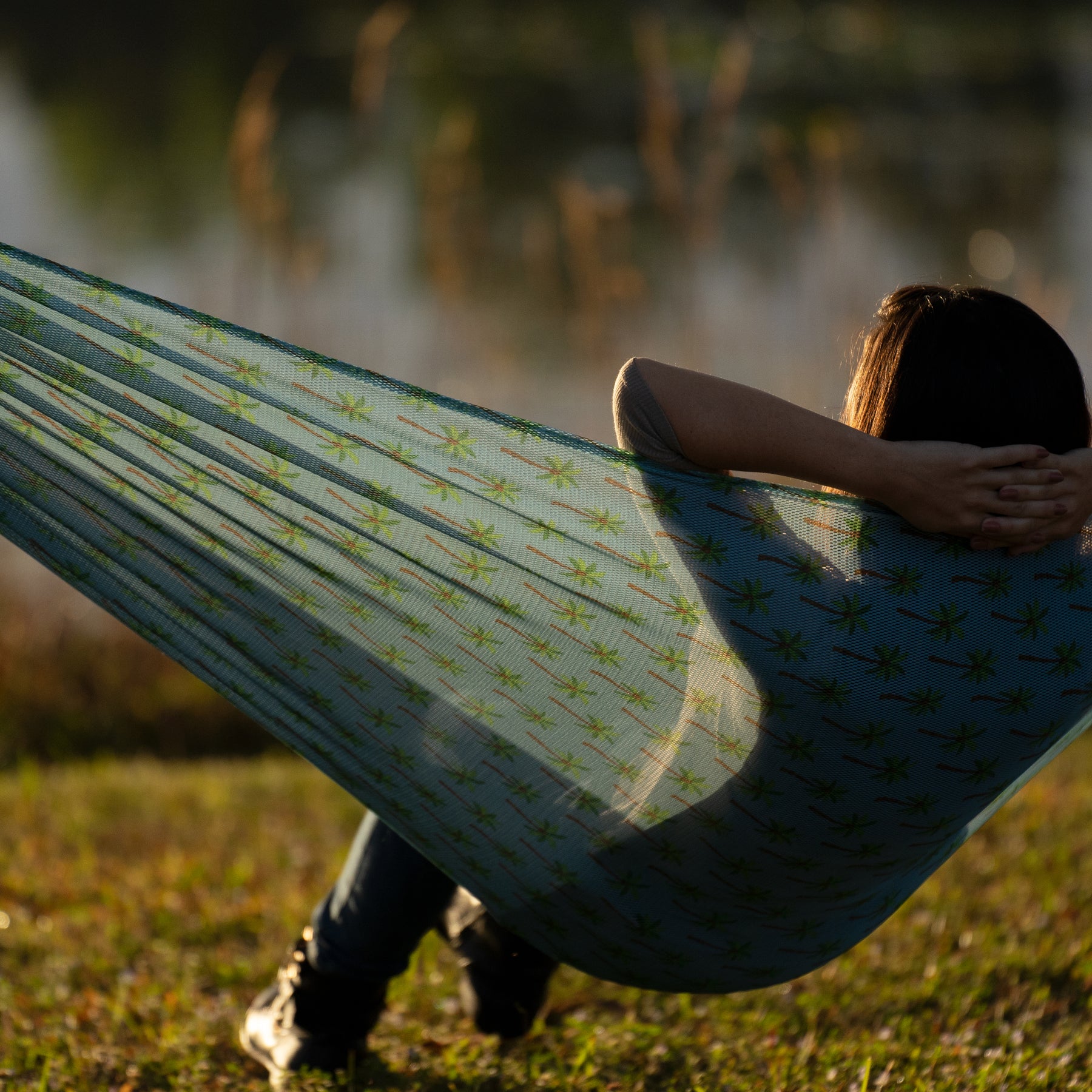 Mesh Hammock in a Bag w/ Hanging Rope Kit | 55-in. Wide | UV-Resistant | 350 Lb. Capacity
DURABLE, ULTRA-COMFORTABLE DESIGN: Made with breathable, lightweight, quick-dry, UV-resistant, 100% microfiber

SLEEK & STYLISH: Folds into 13"H x 8"W x 3"D drawstring bag that includes stylish polyrope loops

WEIGHT CAPACITY: 350 lbs

EASY TO SET UP: Includes hanging rope kit for easy installation at your preferred place of relaxation

DIMENSIONS: 4'7"W x 6'6" long; overall length: 9'4"
The BH-406WCA Bliss Mesh Hammock in a Bag® is the perfect portable hammock for those trips to campgrounds, parks, the local lake, even your own backyard, since it neatly folds into a 13"H x 8"W x 3"D drawstring bag with stylish polyrope loops. Made of breathable, lightweight, quick-dry, UV-resistant, 100% microfiber, this luxurious hammock holds up to 350 pounds and includes a hanging rope kit for easy installation at your preferred place of relaxation. Comes with a 1-year warranty… Find Your Bliss®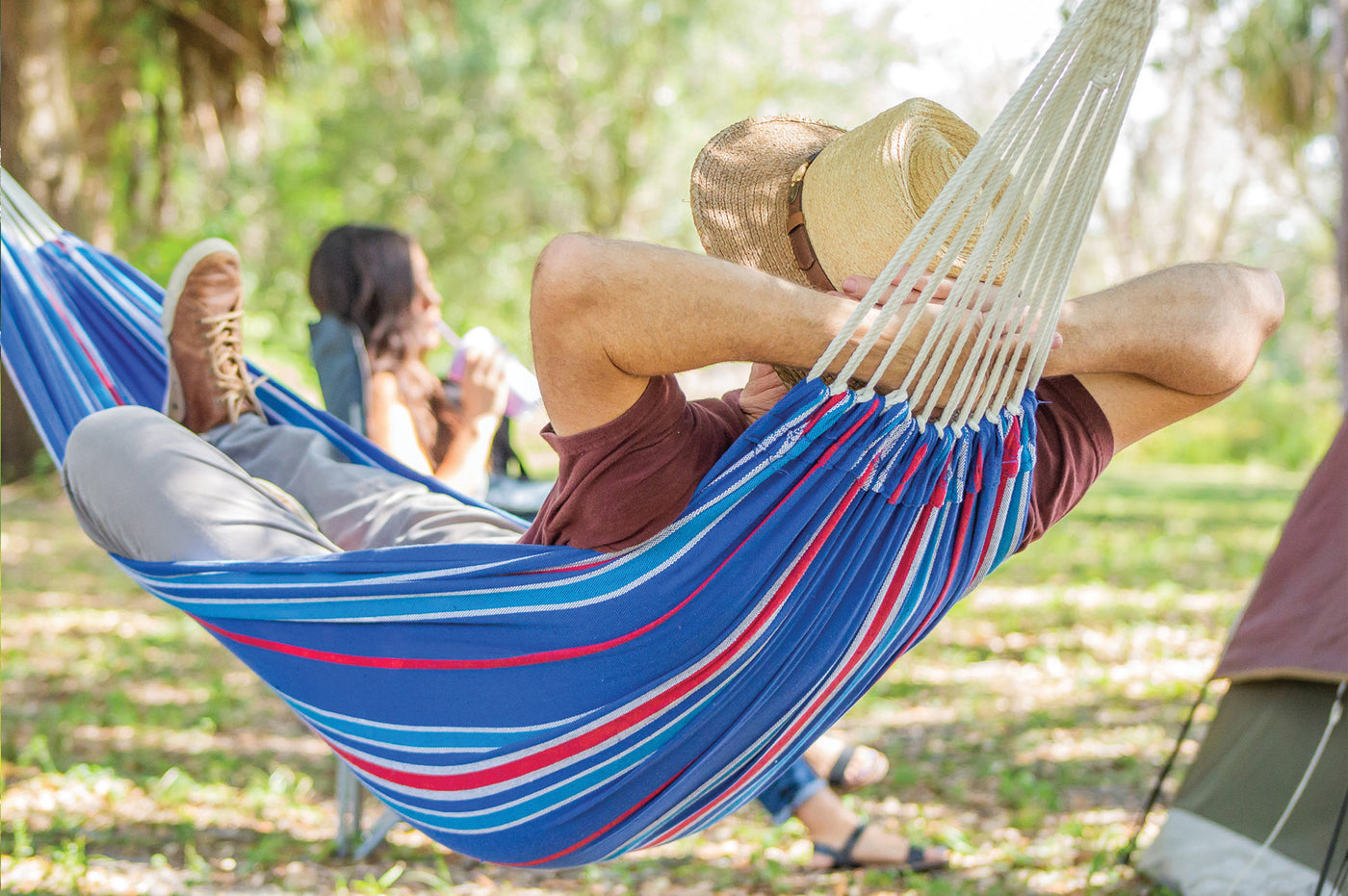 FIND YOUR BLISS
We are a culture built on moving fast. I started Bliss
Hammocks® as a way to force moments of pause and have a better quality of life.
A Bliss Hammocks® product is a small piece of comfort and a portable way to
appreciate the work we do and the quality in life we build. - Victor Sabbagh