Island Rope Fringed Hammock Chair w/ Spreader Bar & Hanging Hardware | 40-in. Wide | 250 Lb. Capacity
SLEEK & STYLISH: Exquisite hand-woven decorative macramé fringe design on a poly/cotton woven fabric that's durable and breathable so it aerates your body while sitting in it.

HAND CRAFTED: Durable cotton rope that's triple twisted and 6 mm thick. All loop designs are hand made.

CONVENIENCE: No assembly required. Coated steel hanging hardware included: Indoor mount with screws and anchors, 12" chain & S Hook.

STRONG & DURABLE: Collapsible powder coated steel spreader bar for easy storage, with a weight capacity of 250 lbs.

LARGE SEATING AREA DIMENSIONS: 63"L X 40" W X 55"H; Large enough to sit or recline.
This tasteful, incredibly comfortable fringed designed fabric Hammock Chair is perfect to add a little flair to your indoor decor & can also add the perfect personal touch to your outdoor space! This Hammock chair features a strong woven, breathable polyester & cotton material with 100% handmade/ woven fringes along the front end of the chair. The spreader bar is a collapsible design that makes it easy to store during the cold season, while providing durability when in use. Hand crafted rope loop end for a classic style & durability with a 250 lbs weight capacity. All Hanging hardware is included with a chain and all the screws needed to install indoors as well. Comes with a one year warranty... Find Your Bliss!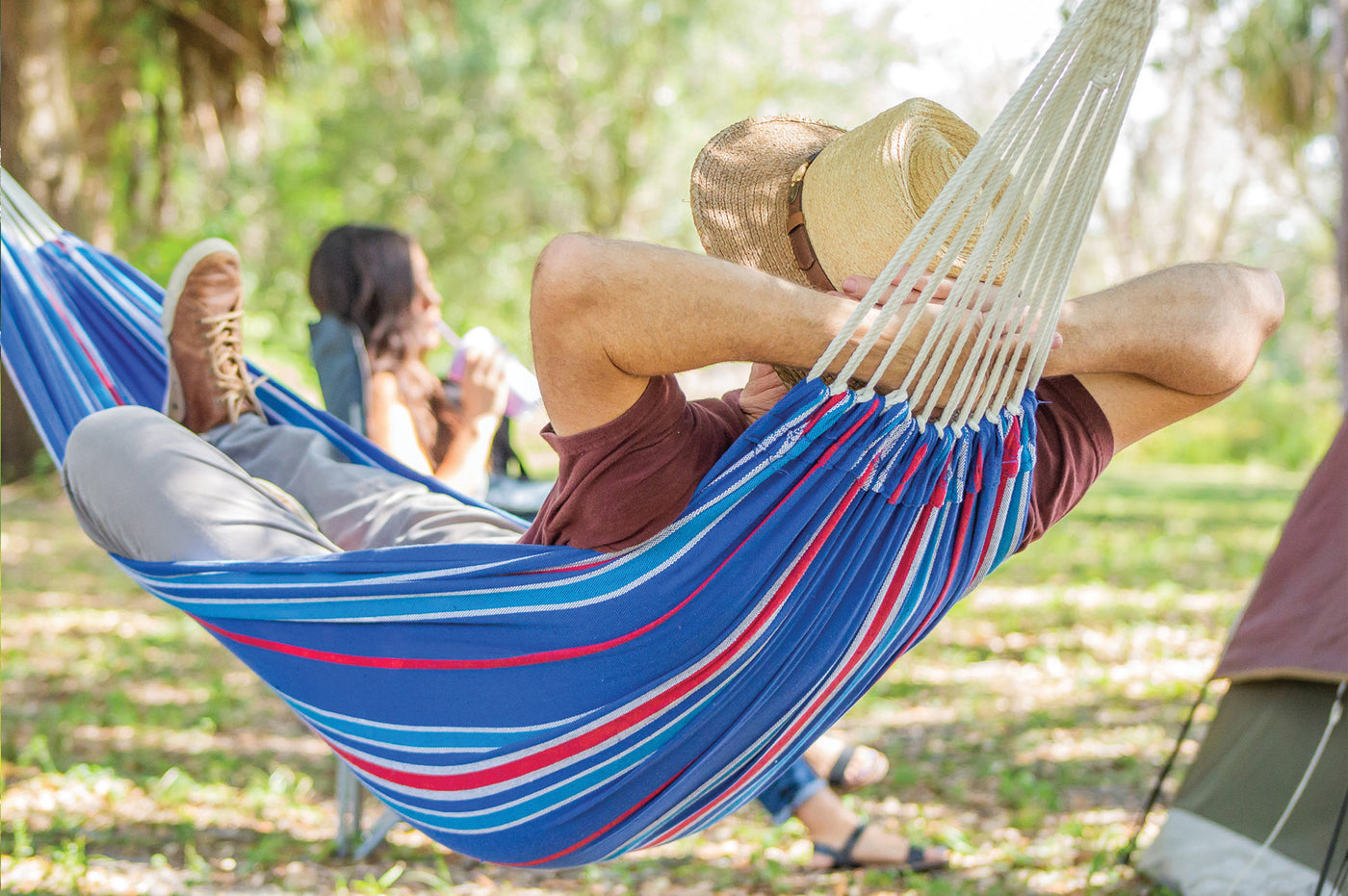 FIND YOUR BLISS
We are a culture built on moving fast. I started Bliss
Hammocks® as a way to force moments of pause and have a better quality of life.
A Bliss Hammocks® product is a small piece of comfort and a portable way to
appreciate the work we do and the quality in life we build. - Victor Sabbagh