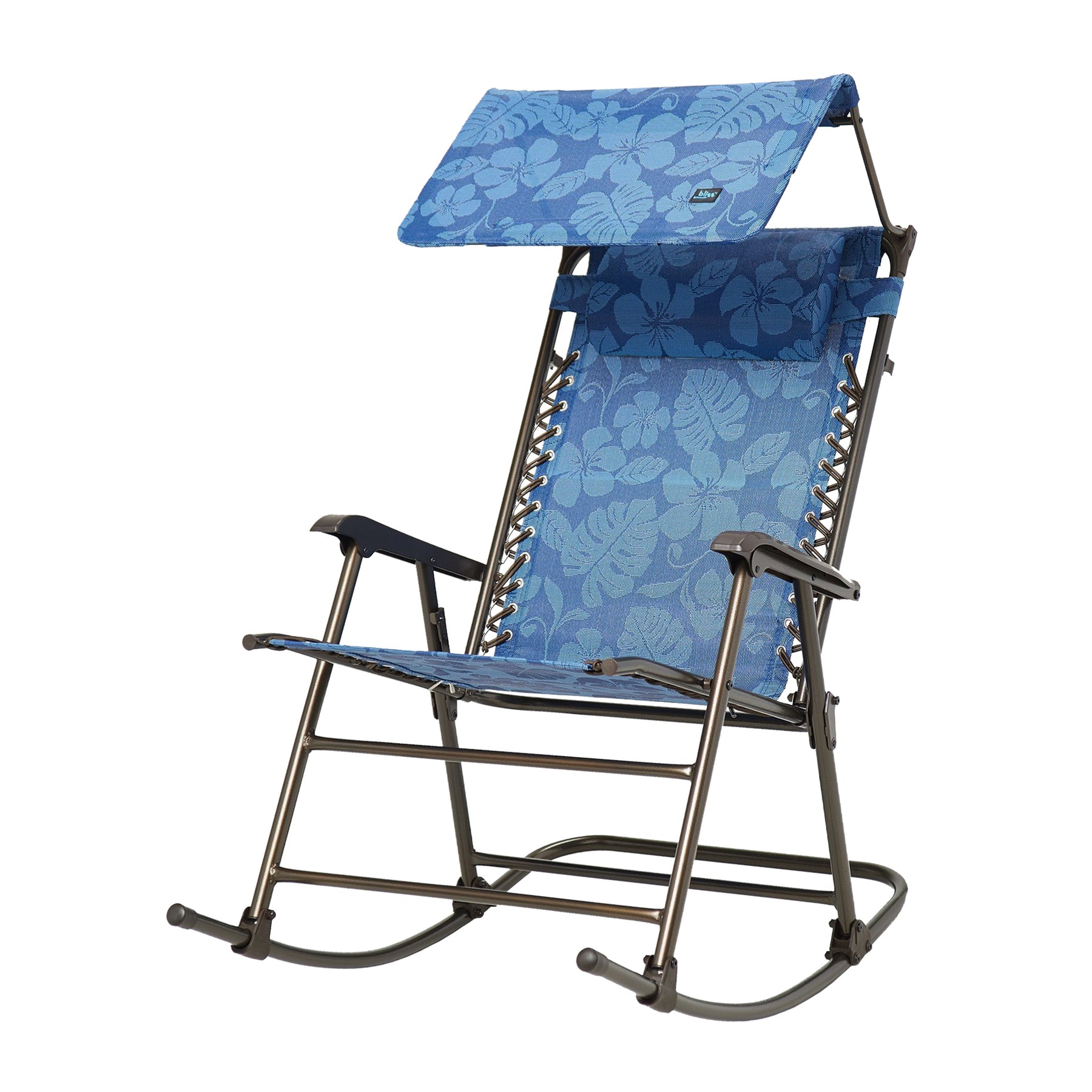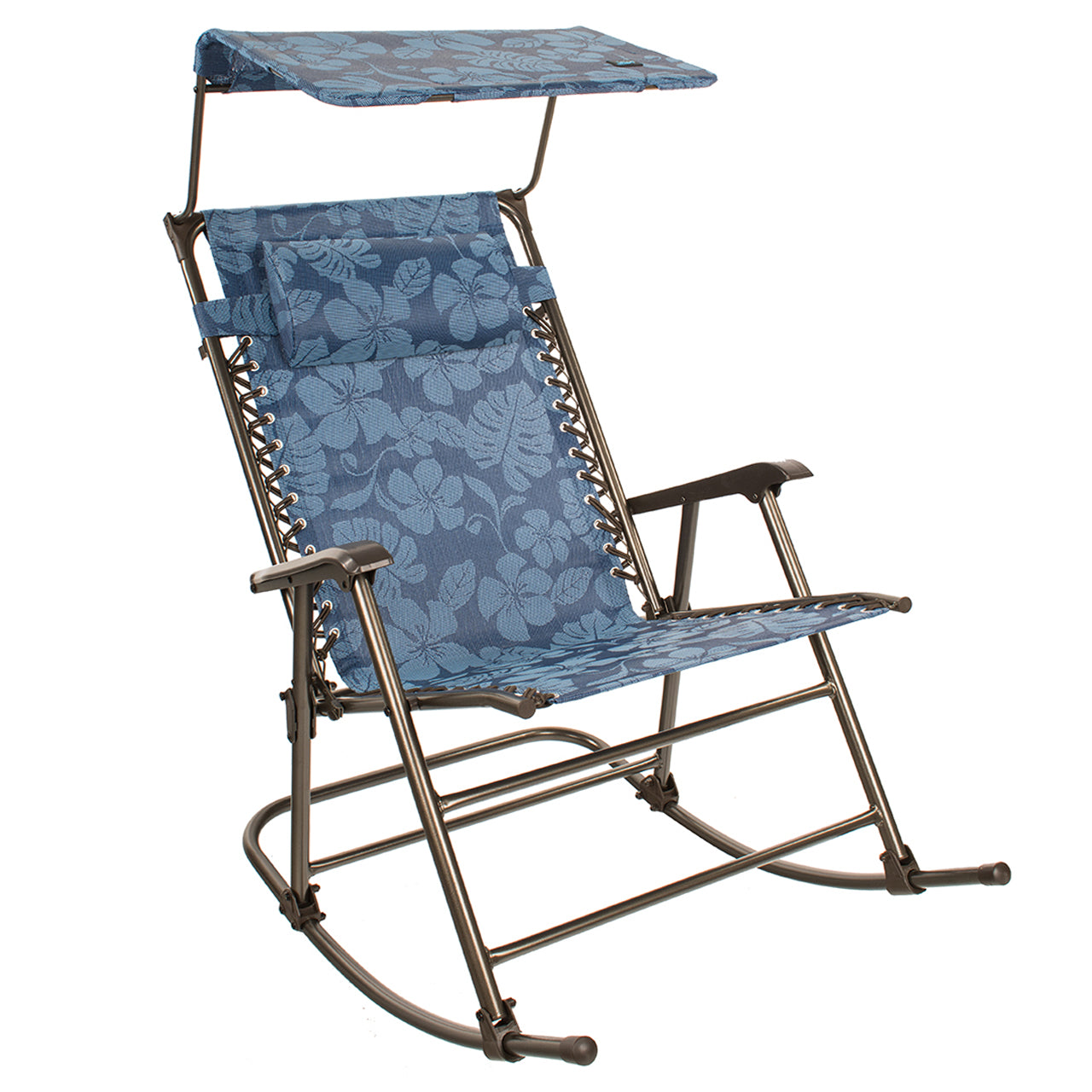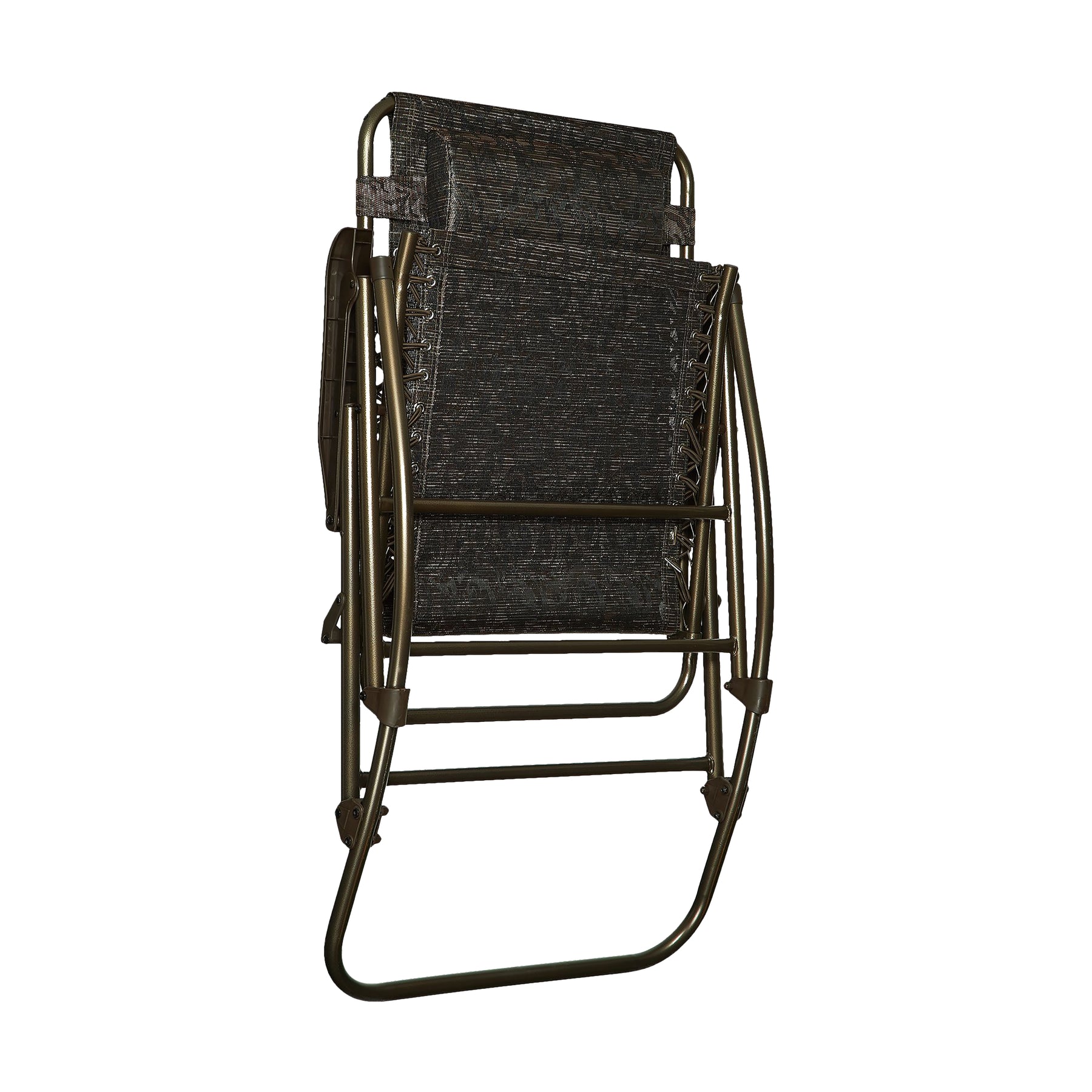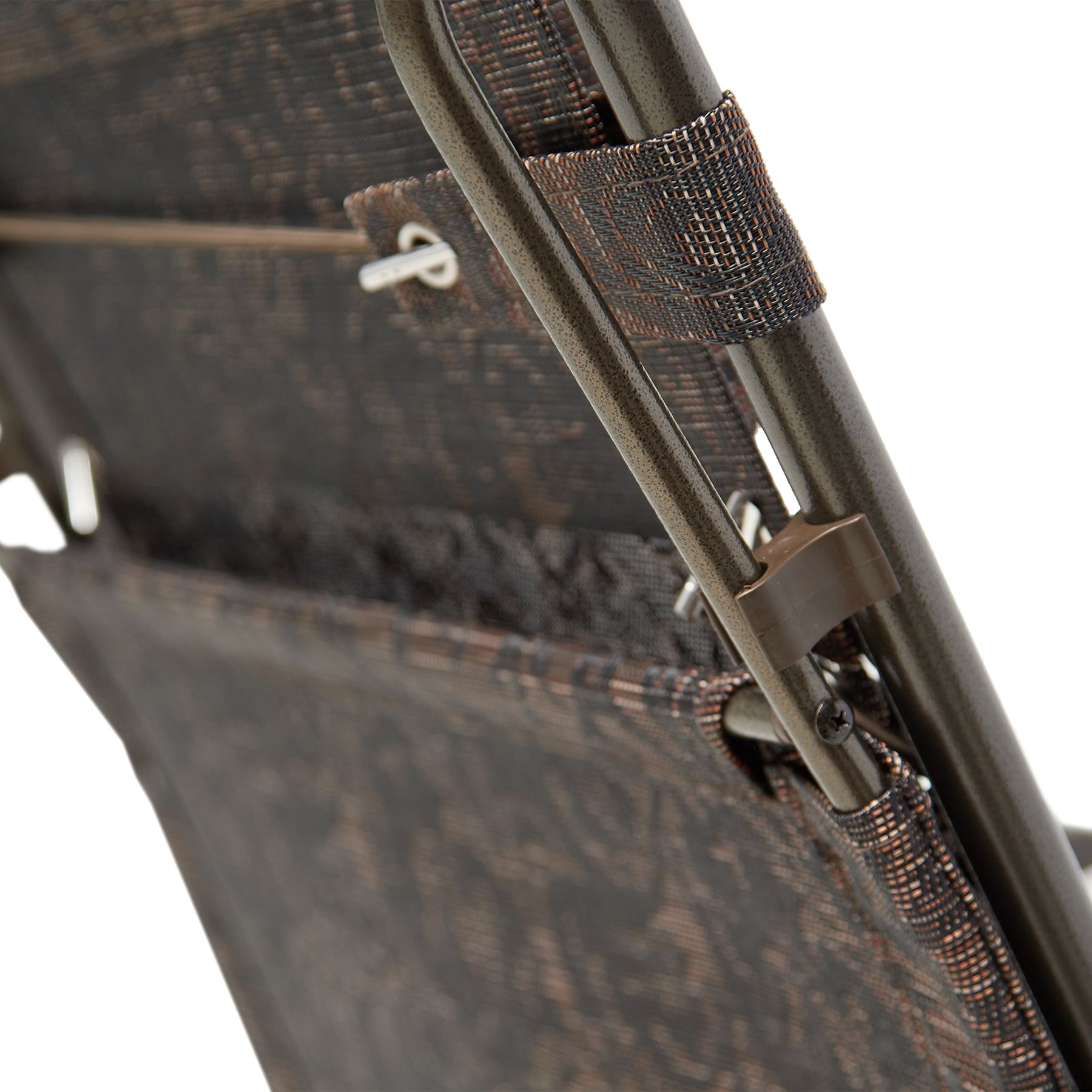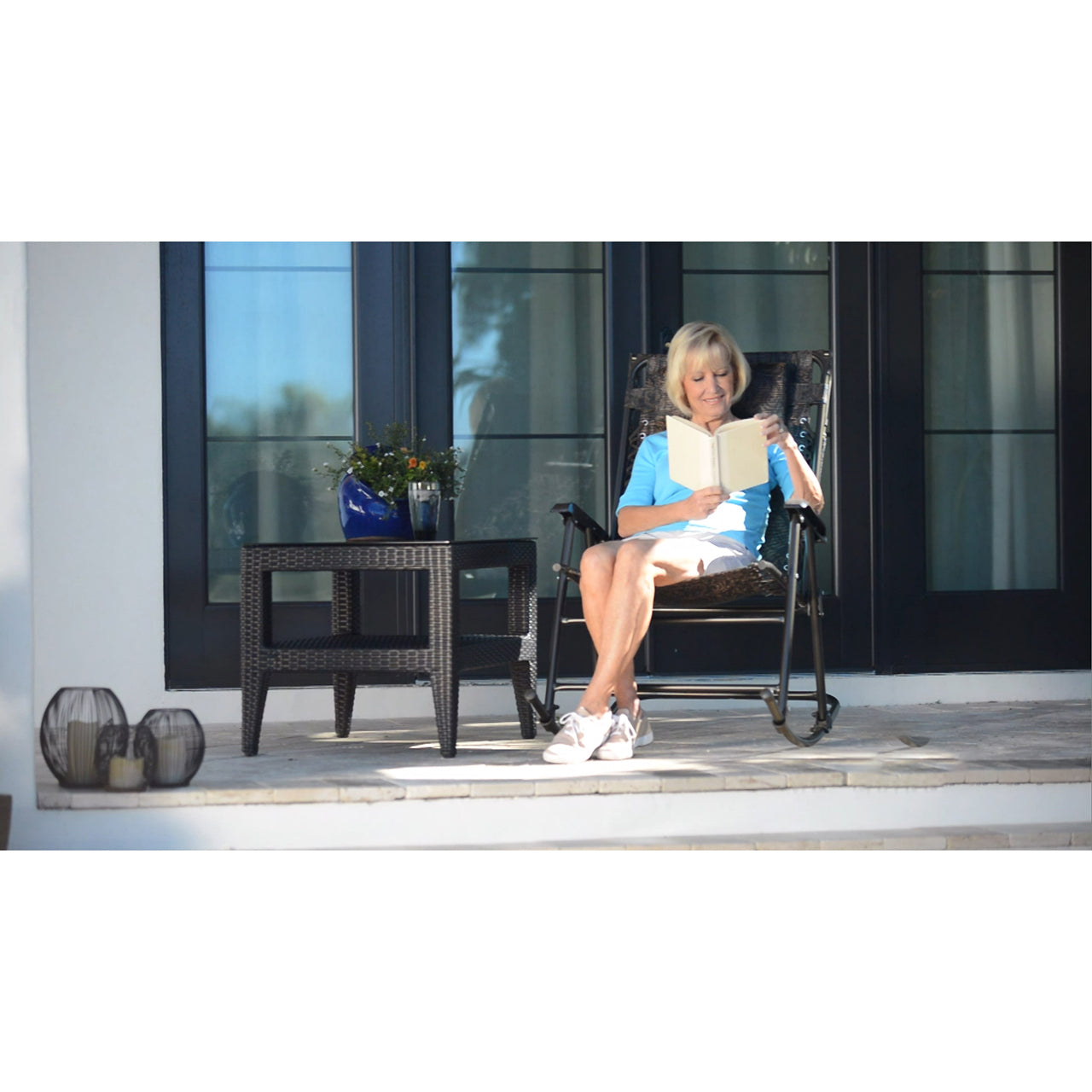 Deluxe Rocking Chair w/ Canopy & Pillow | 27-in. Wide | Weather & Rust Resistant | 300 Lb. Capacity
SUPERIOR CONSTRUCTION: Made of strong, vinyl-coated woven fabric that dries quickly on a powder-coated, rust-resistant steel frame
EXTREMELY COMFORTABLE: Padded headrest pillow can also be used as lumbar support
SAFETY FROM THE SUN: Adjustable overhead canopy keeps you safe from the sun by blocking 90% of its rays
EASY TO STORE: Foldable for easy storage when not in use
DIMENSIONS: 27" Wide; folds to 9"L x 47"H x 27"W; weight capacity: 300 lbs; 1-year warranty
RELAX TO THE MAX! The Deluxe Rocking Chair with Pillow boasts all the comfort of the Zero Gravity Chair, plus the soothing ability to rock yourself—it'll be the last chair you ever need to complete the set! The stylish, portable chair is made of strong, vinyl-coated woven fabric that dries quickly on a powder-coated, rust-resistant steel frame. The padded headrest pillow can also be used as lumbar support, and the adjustable overhead canopy keeps you safe from the sun by blocking 90% of its rays. Plus, the chair can be folded for easy storage when not in use. Comes with a 1-year warranty… Find your Bliss®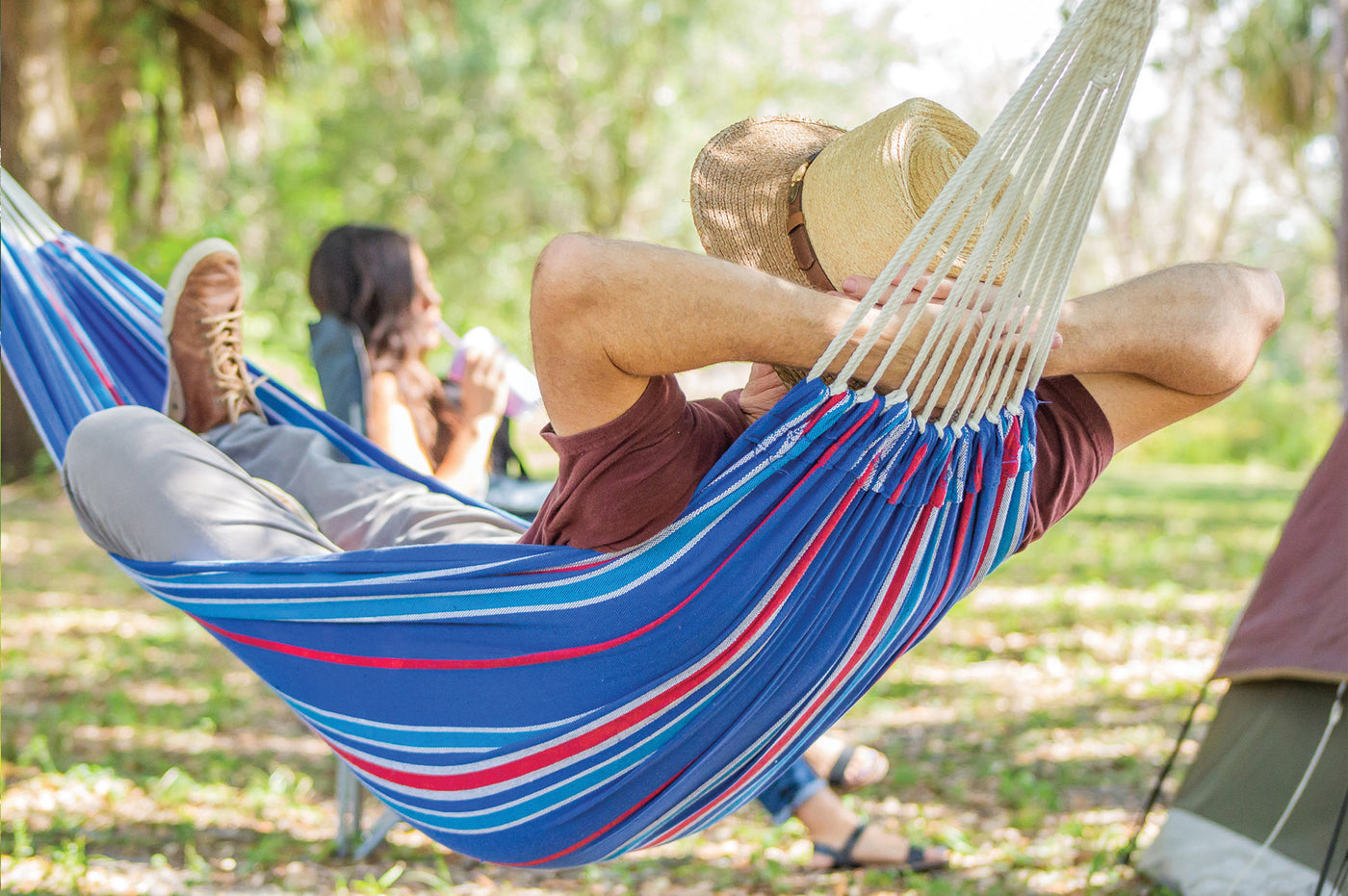 FIND YOUR BLISS
We are a culture built on moving fast. I started Bliss
Hammocks® as a way to force moments of pause and have a better quality of life.
A Bliss Hammocks® product is a small piece of comfort and a portable way to
appreciate the work we do and the quality in life we build. - Victor Sabbagh
Customer Reviews
03/02/2023
Dennis Q.

United States
Yet to use
I unpacked and tried chair in my living room for short time. It's very stiff,but hope it will get better with use. I really liked the one I had to replace. After replacing bungee s, the fabric split down the middle, so it got tossed. I replaced my 2 zero gravity chairs last year and neither is as good as original. They won't lock in place. Everyone falls over backwards. Last chance Bliss Hammocks. I may need to switch to more reasonably priced chairs.
05/24/2021
Sue R.

United States
Out of Balance Rocker
Rocker is out of balance. Feels like your go to fall backward. Canopy will not stay in position. Always falls down and can't tighten it any more than it already is. Also the company sent me the wrong fabric choice. I ordered Blue Flower and received a beige green stripped fabric. Would not recommend this item.