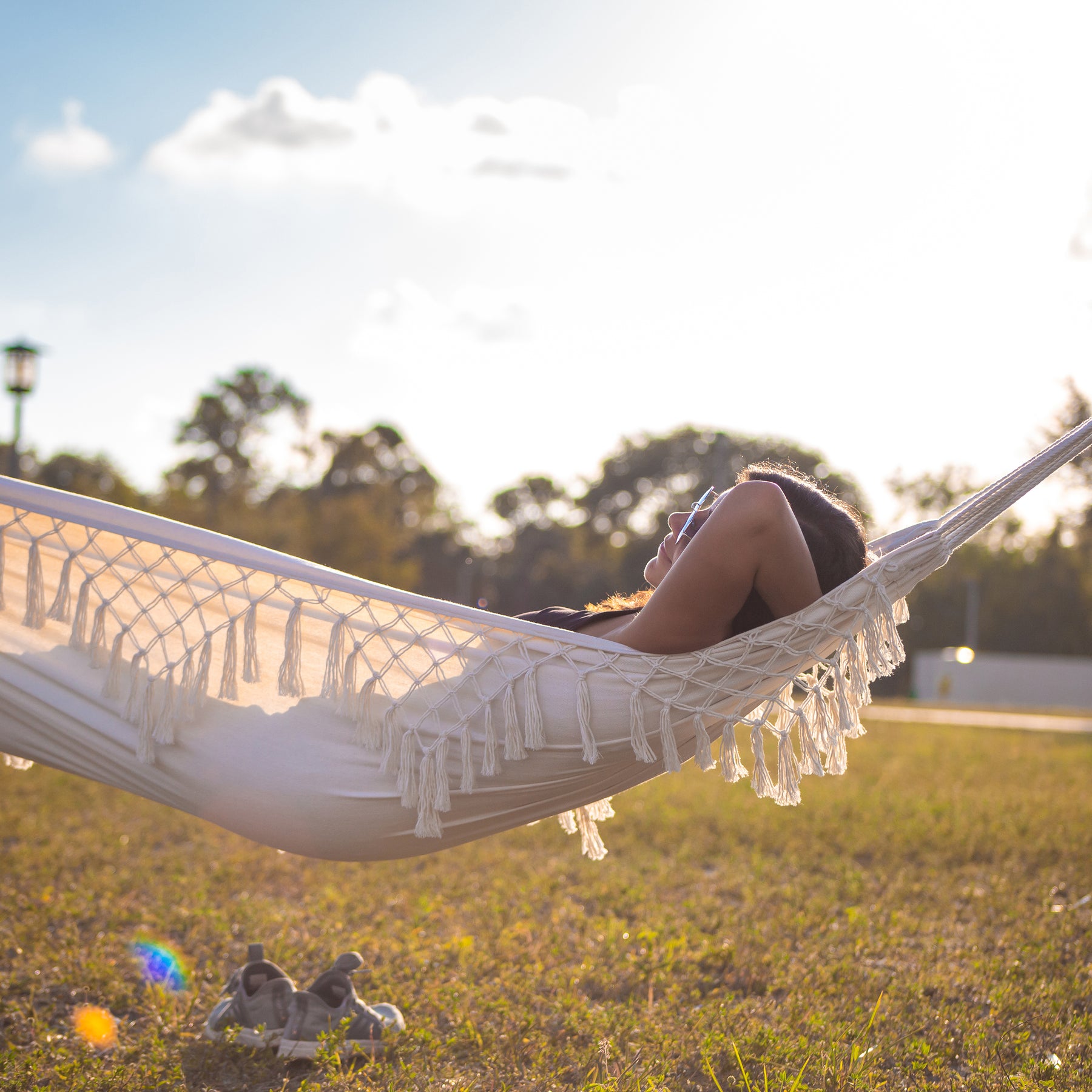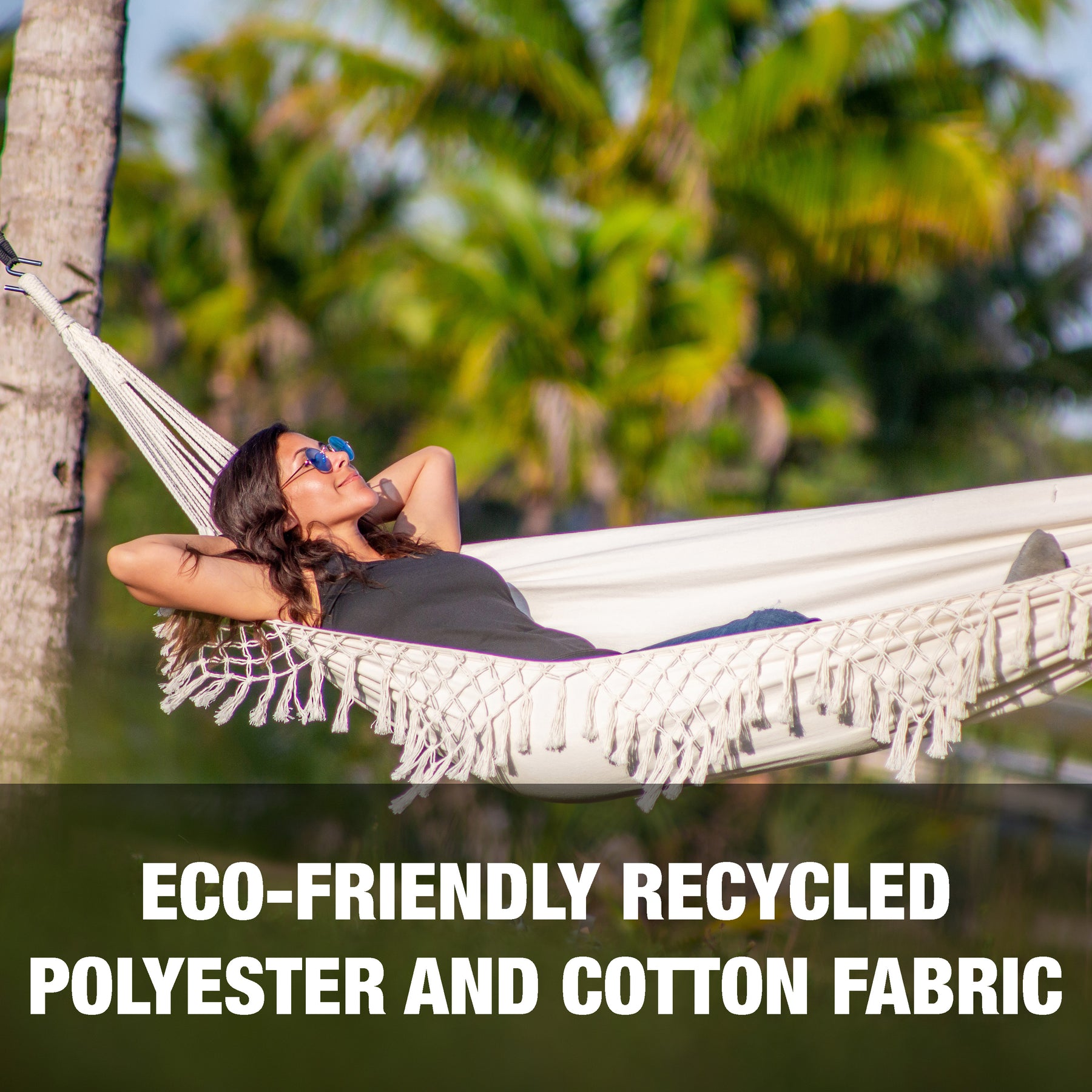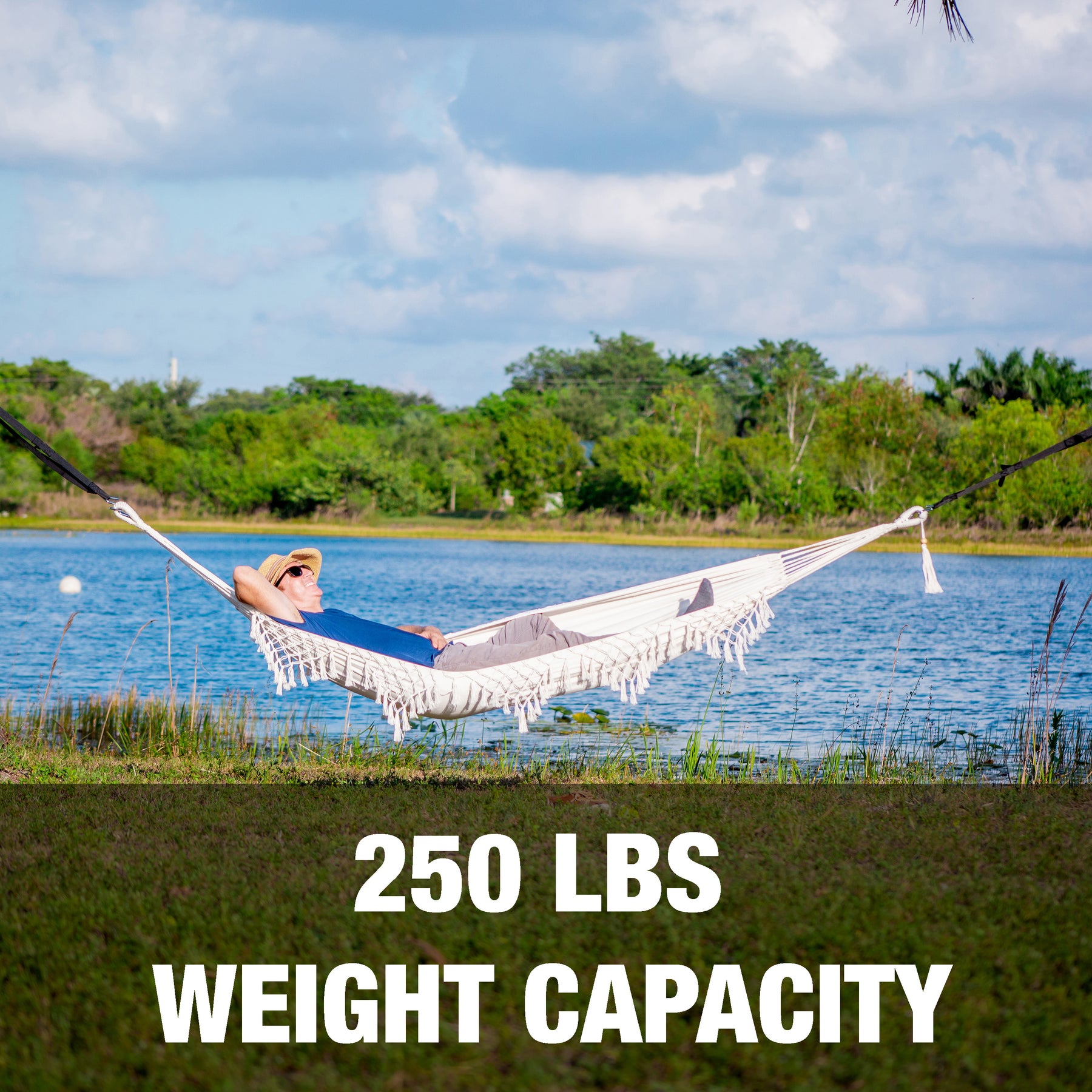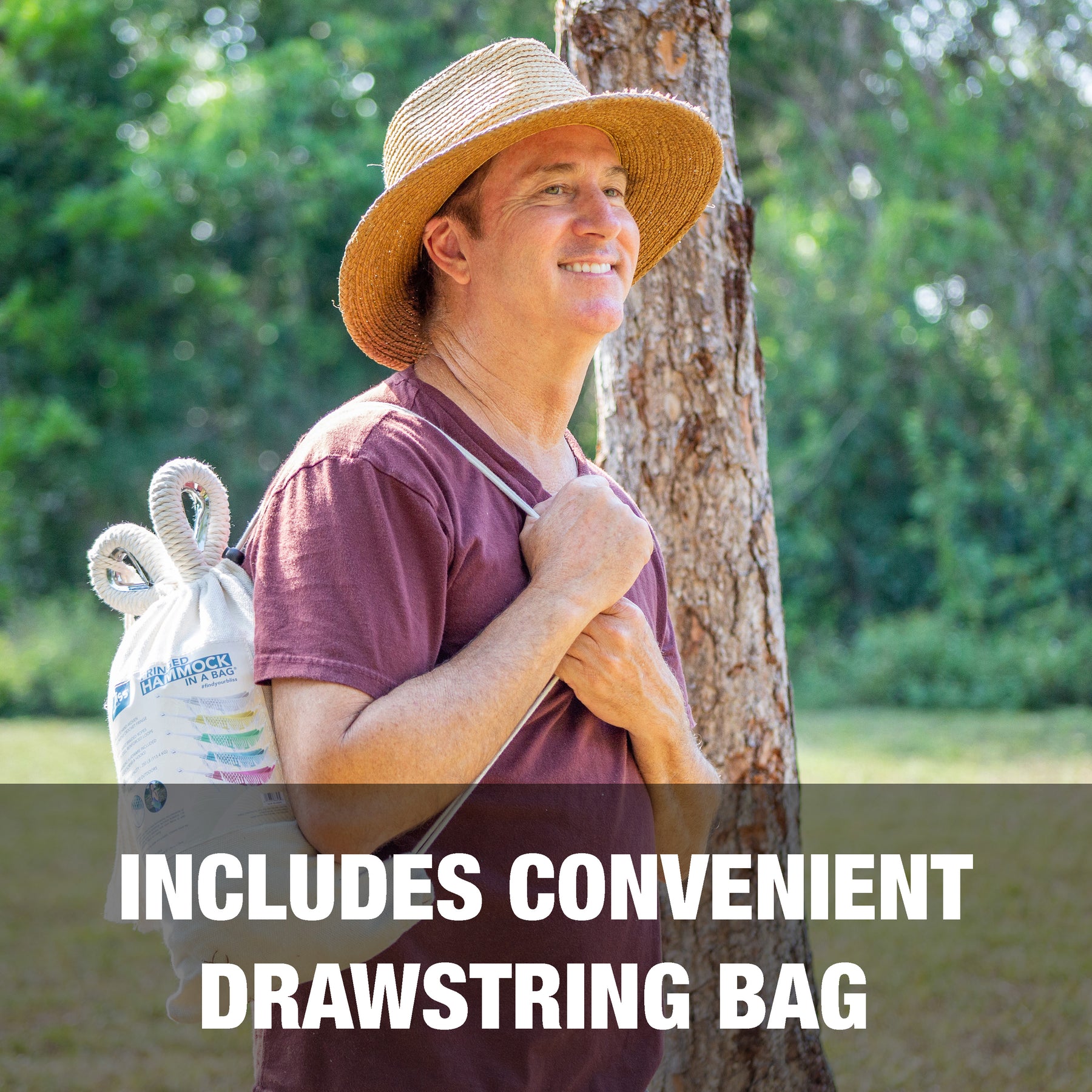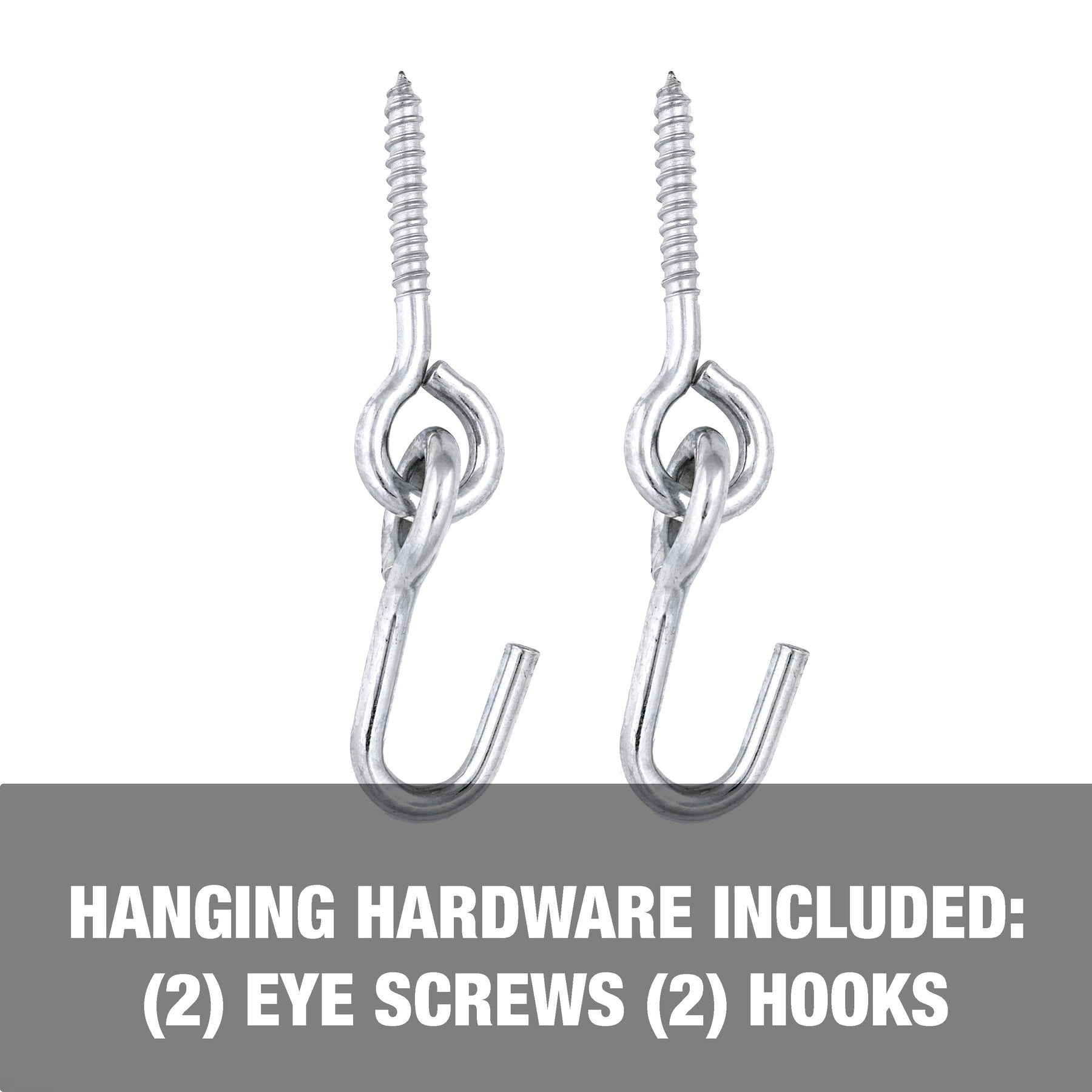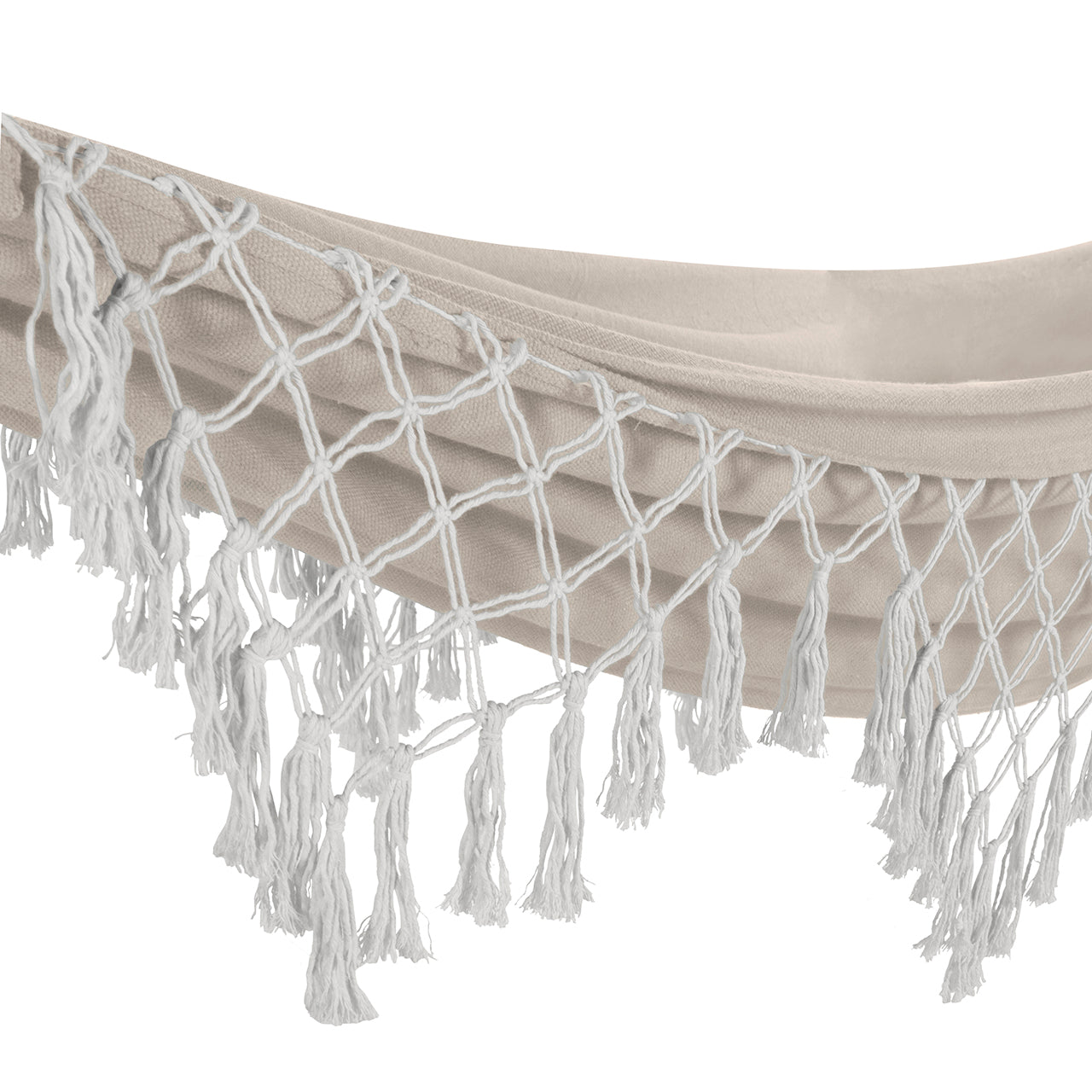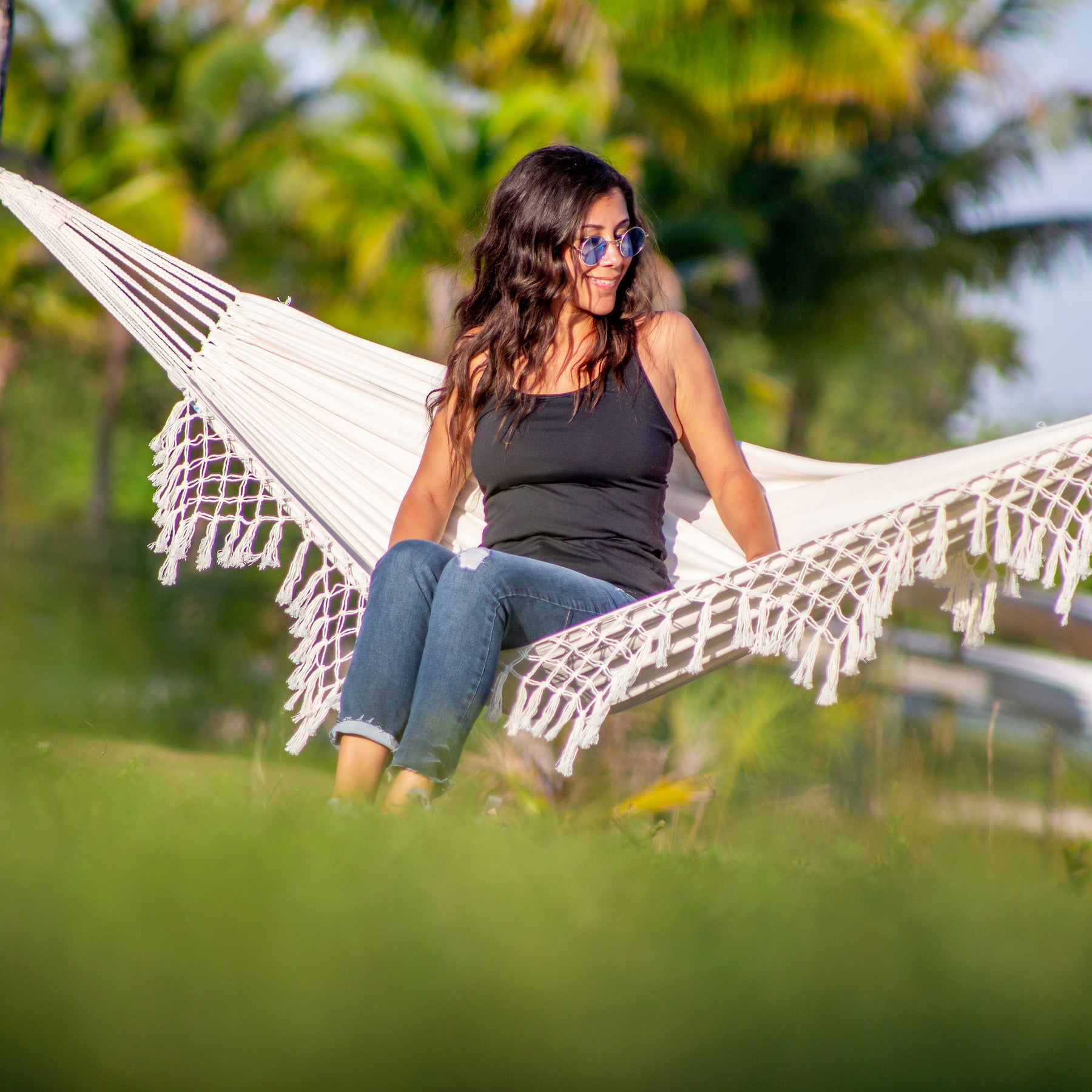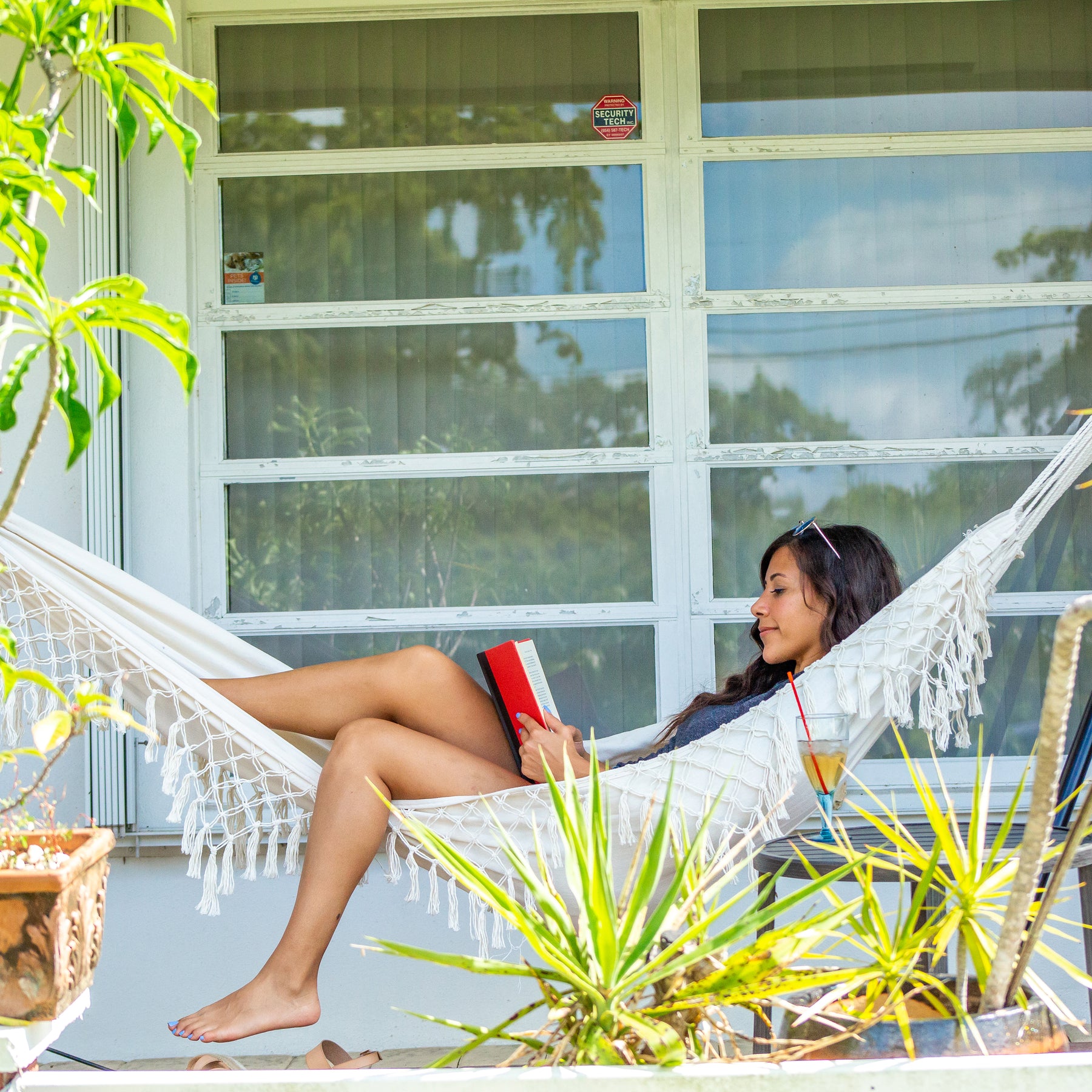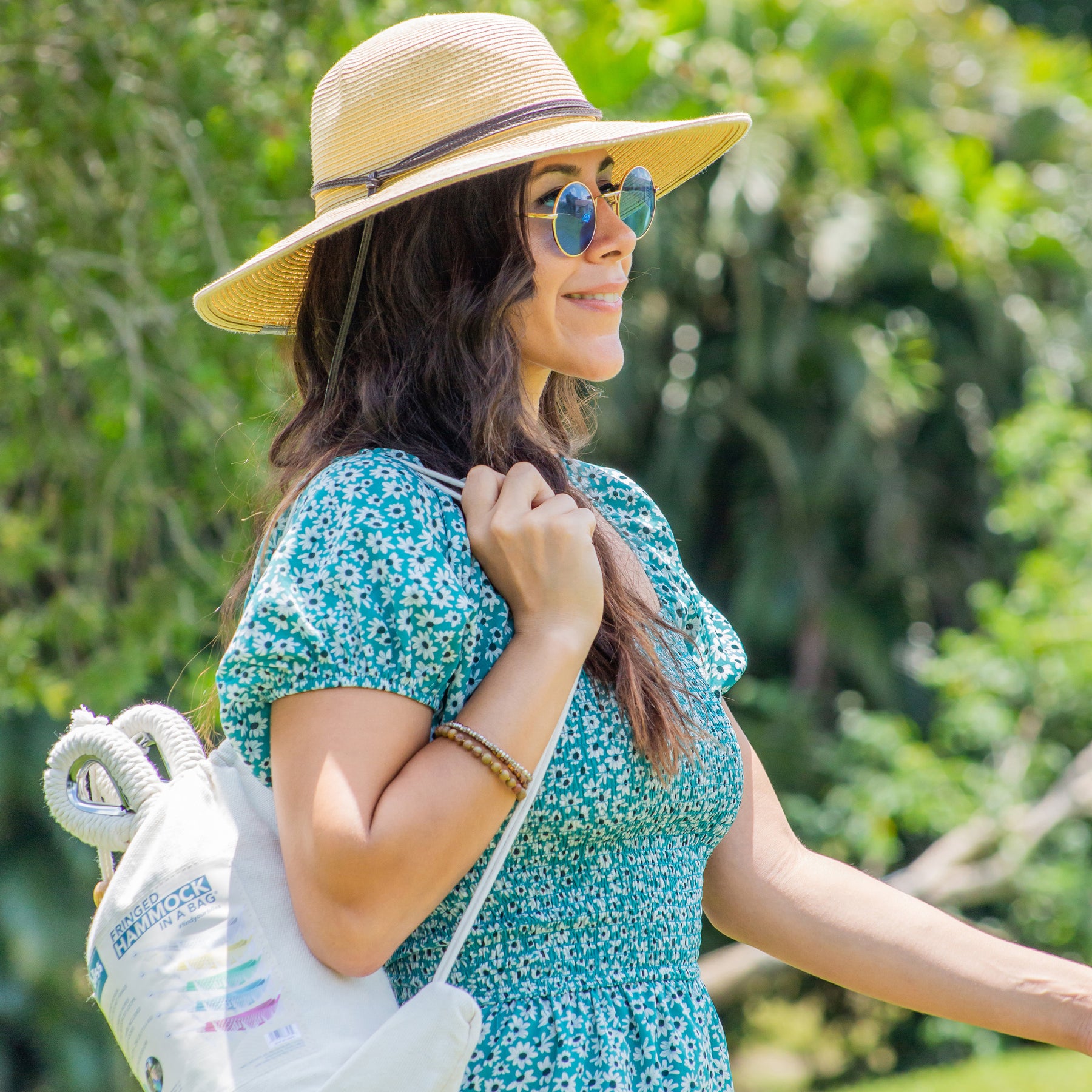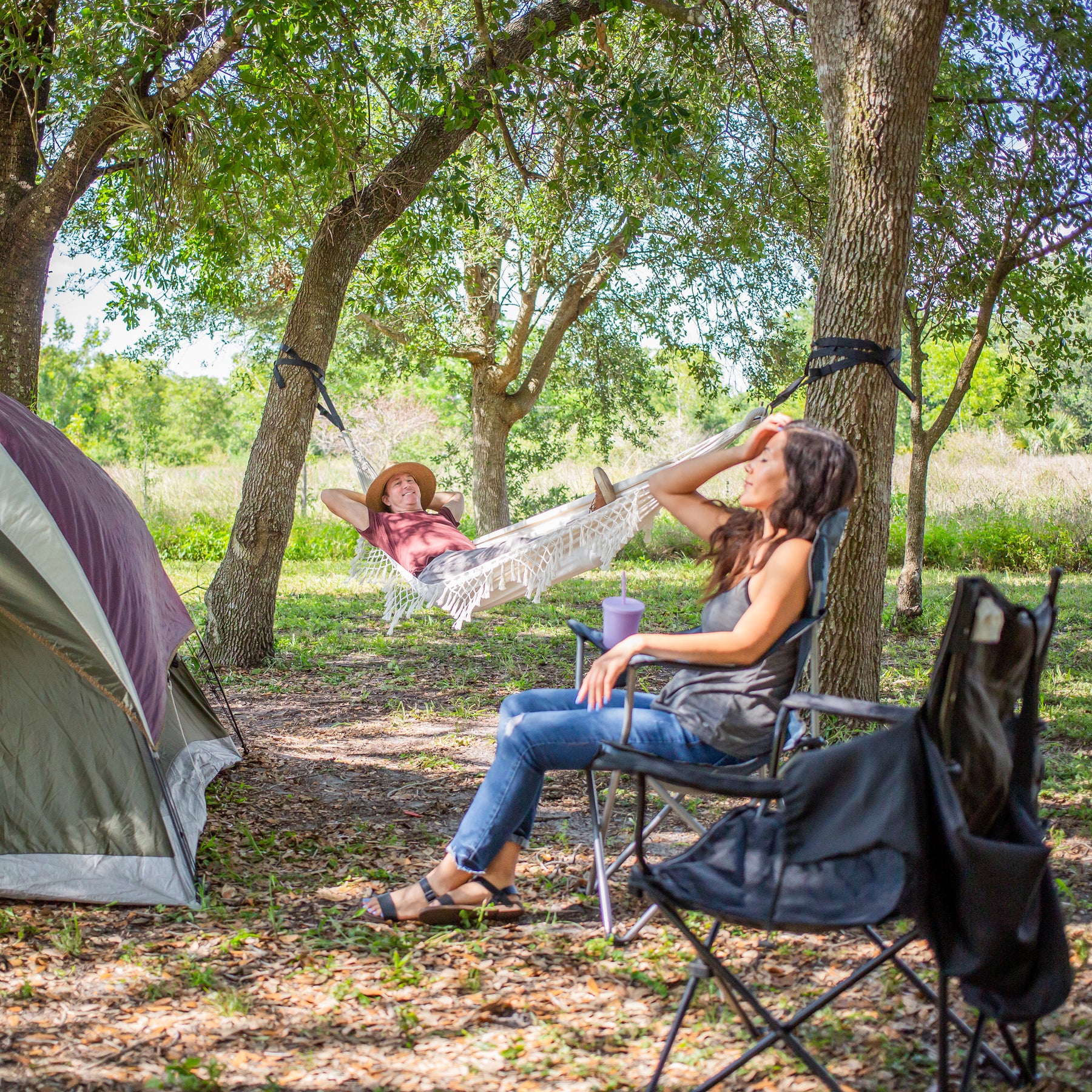 Brazilian Style Hammock in a Bag w/ Fringe & Hanging Hardware | 40-in. Wide | 250 Lb. Capacity
SLEEK AND STYLISH: Brazilian Style Hammock with a 40-inch-wide bed and an overall length of 9'3. Its compact design accompanied with an included draw string bag makes this the perfect travel hammock.
ECO FRIENDLY: The blend of eco-friendly recycled polyester and cotton fabric gives you the durability you need to last through the seasons ahead.
EXTRA DURABILITY: The thick, hand-woven rope loops are reinforced with steel for added strength, making it last longer that traditional rope loops.
EASY SETUP: Conveniently included, the zinc-coated rust resistant, hanging hardware (2) eye screw and (2) hooks make it easy to secure your hammock on a tree or wooden post.
DIMENSIONS: 6'5" x 3'4" bed size construction and a weight capacity of 250 lbs.
The Fringed Hammock in a Bag® from Bliss Hammocks® is a versatile full size Brazilian style hammock. Made of a woven blend of breathable polyester and eco-friendly recycled cotton fabrics, it is the most comfortable gathered-end hammock, made to provide more comfort in commonly strained areas like the head, knees, and ankles. Neutral beige palette and fringe crochet design gives this hammock a traditional yet modern bohemian look; ideal for modern stylish décor. The loop ends are reinforced with steel for added durability. All hanging hardware is included making it easy to hang between trees or from an indoor ceiling and can be hung as a bed or a hammock chair. All Bliss Hammocks ropes are made with strong eco-friendly recycled materials and come with a one year warranty...Find Your Bliss®
Click to Download Instructions
Instructional Video: Placing the Hammock in a Bag Back in its Carry Bag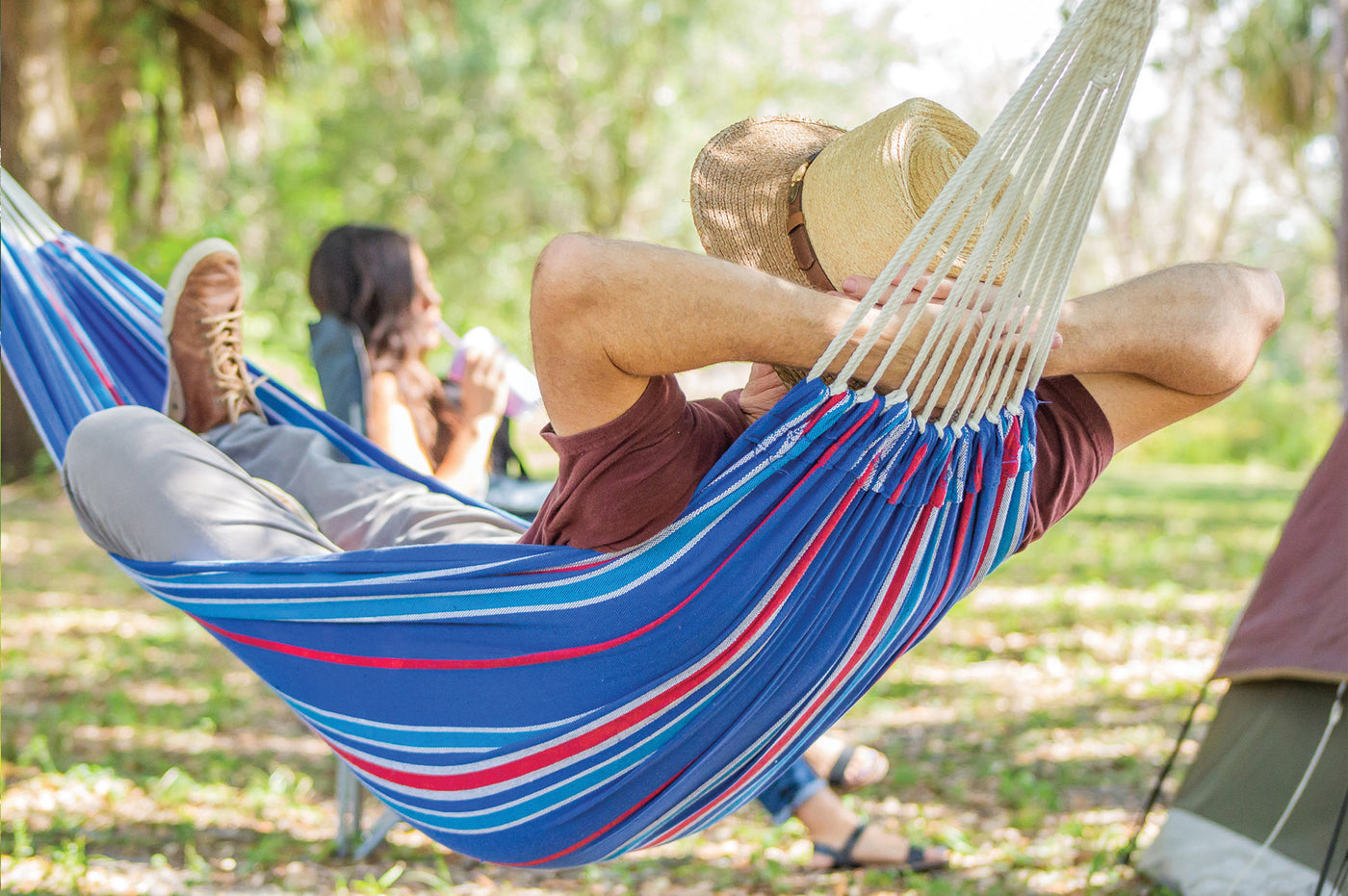 FIND YOUR BLISS
We are a culture built on moving fast. I started Bliss
Hammocks® as a way to force moments of pause and have a better quality of life.
A Bliss Hammocks® product is a small piece of comfort and a portable way to
appreciate the work we do and the quality in life we build. - Victor Sabbagh